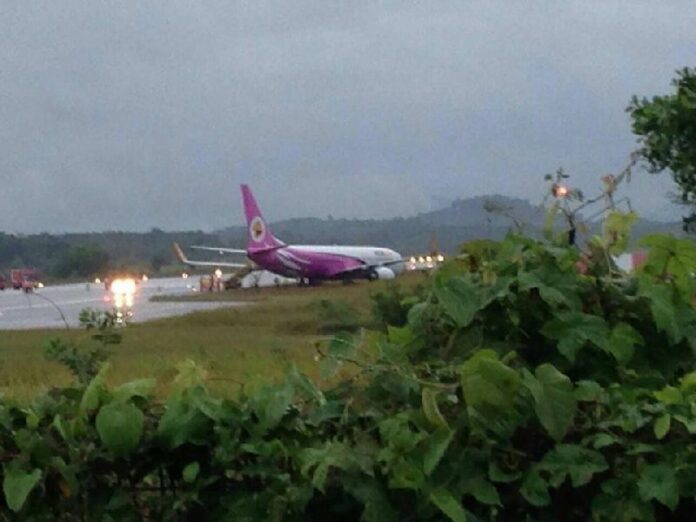 (8 August) Trang airport
remains closed for a second day as rescue officials were struggling to remove a grounded airplane
from its premises.
The Boeing 737, operated by the low-cost airline ?Nok Air?, slid off the
runway on 6 August due to heavy rains on that day. The airport was forced to cancel all departing
and arriving flights, severely disrupting trips planned by numerous tourists in the southern
province known for its seaside resorts.
Travellers stranded at the airport included Bow Wee, a well-known country singer.
Meanwhile, airline staff arranged shuttle buses transporting their passengers to board the
planes at airports in Krabi and Nakorn Si Thammarart instead.
Today, the officials finally
managed to remove the grounded plane, after spending more than 48 hours in the effort.
The
main problem is said to be the wheels of the aircraft which were stuck deeply in mud. Rescue workers
were alarmed to find out that the plane also kept ′sinking? into the muddy ground, from 50
centimetres to 70 in the course of 24 hours.
The officials were forced to request additional
equipment from Suvarnabhumi International Airport in Bangkok to assist the operation.