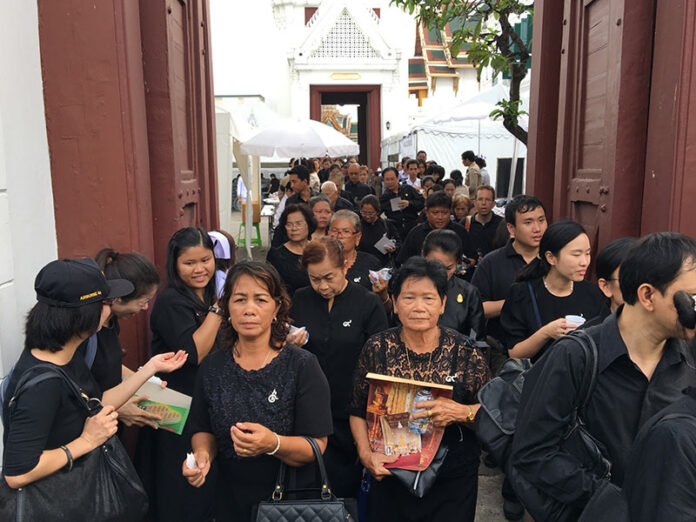 BANGKOK — The palace will be closed to mourners Thursday and Friday for a ritual marking the 50 days since the death of King Bhumibol, during which time a massive cleanup of the Sanam Luang and surrounding areas will be undertaken.
The "Big Cleaning Day" event will begin at 9:30pm on Nov. Wednesday with military officers and volunteers cleaning the drainage and canals at Sanam Luang, Phra Pin-klao Bridge and Ratchadamnoen Avenue. People will also clean the roads and sidewalks in the area by picking up trash, washing sidewalks and cleaning the food tents.
Those interested in volunteering can call 1555 to contact the Peace and Order Maintainenance Command, the army division in charge of the event.
Maj. Gen. Pongsawat Pannajit, deputy commander of the 1st Army, said Friday that this weekend's mourners would find more women's restrooms to accommodate more mourners. Weekend mourners should be expected to wait in longer queues, with 10,000–12,000 mourners getting to prostrate before the King's royal coffin in the morning.