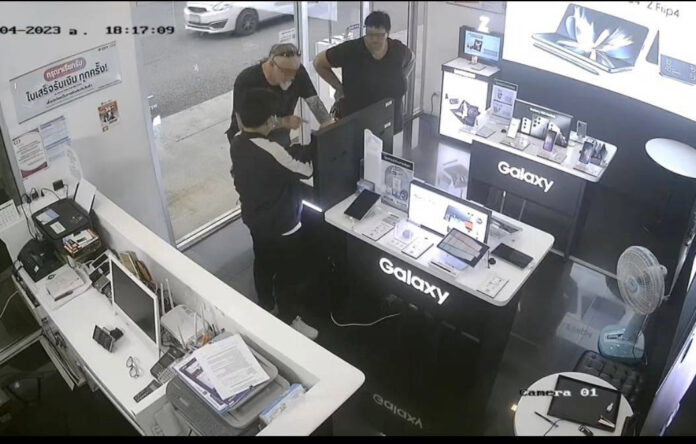 Police are looking for more evidence after arresting at least three suspects in the July 4 kidnapping and murder of German businessman Hans Peter Ralter Mack in Chonburi province: German Olaf Thorsten Brinkmann, 52; German Petra Christl Grundgreif, 47; and Pakistani Sharukh Karim Uddin, 27, who has Thai citizenship.
As part of the ongoing investigation, on July 13, police conducted searches of all saw stores in the Pattaya area, which led them to T.C HOMETOOLS in North Pattaya. After questioning a witness who was a store owner, it was confirmed that Mr. Olaf and Mr. Sahruk had bought a saw from the said store at around 1:00 pm on July 7.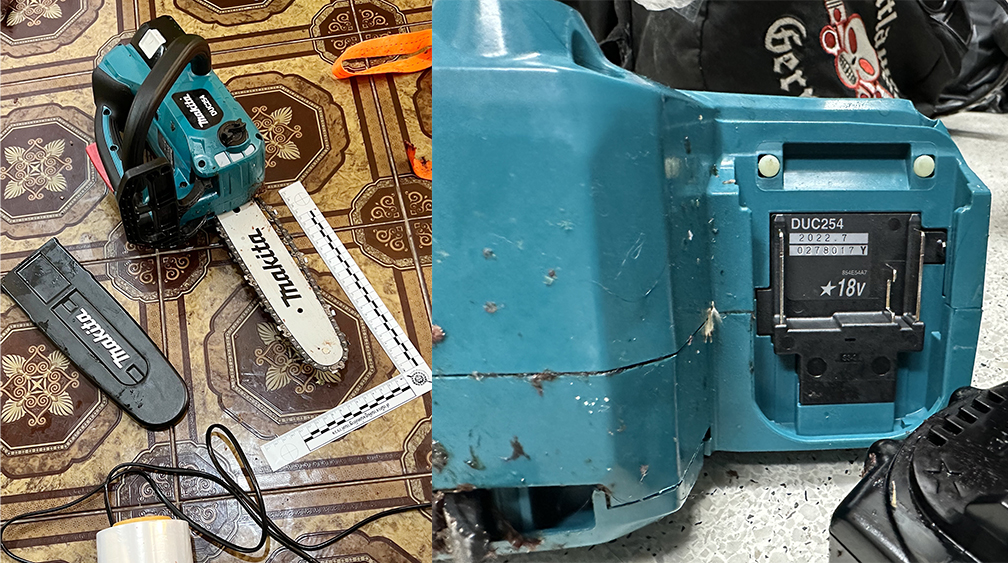 The witness clearly identified the suspects, and the confiscated saw blade had a serial number that matched the store's sales records, confirming the suspects' purchase. This saw was used to dismember Mack's body.
In addition, investigators also examined a gray Samsung S23 Ultra smartphone found in the house where the body was discovered. The phone was found along with its packaging, and a receipt was found proving its purchase under Olaf's name at 6:35 p.m. on July 4, 2023, at IT City Lotus South Pattaya.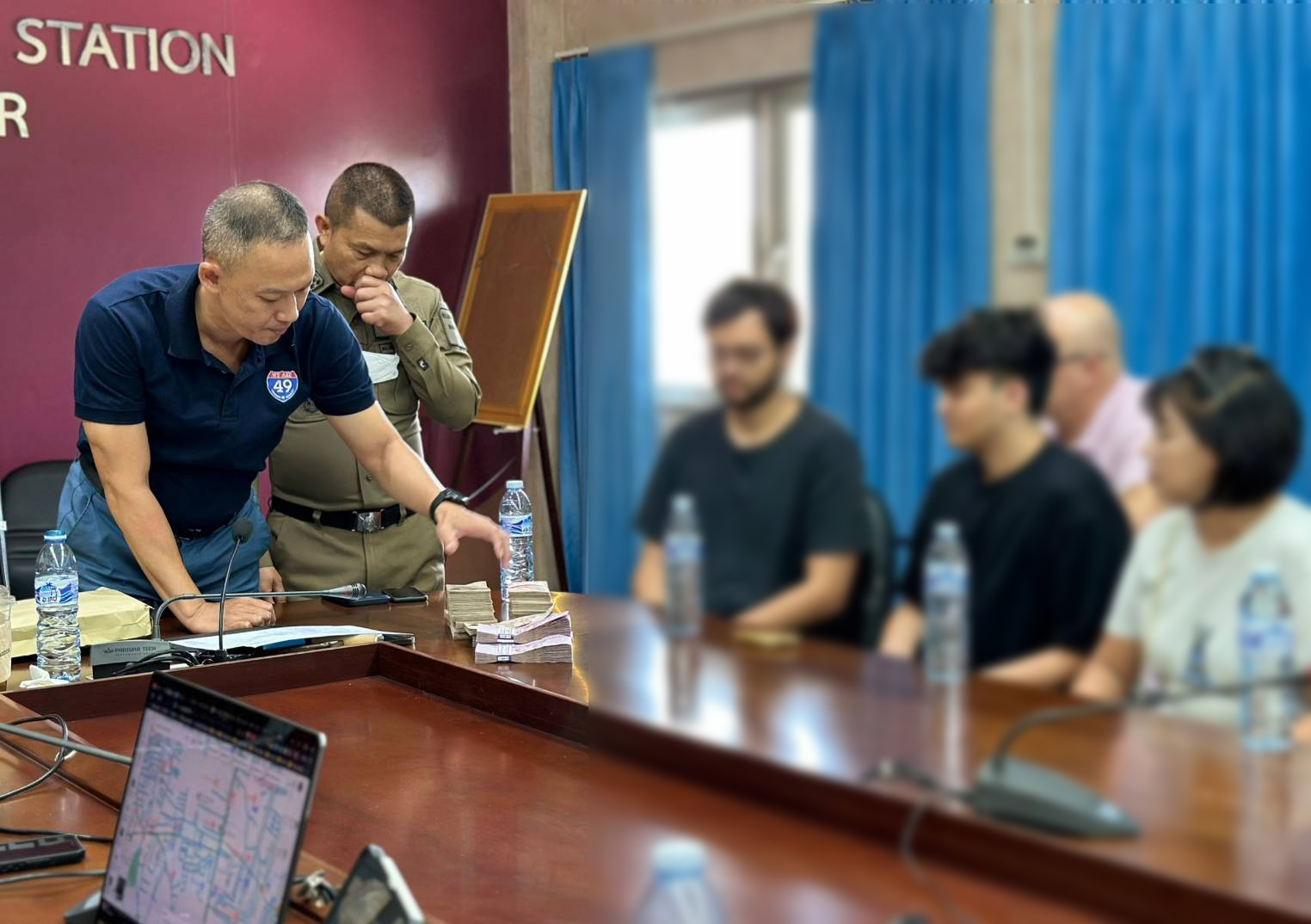 The investigation team reviewed the video footage and confirmed that Olaf and Petra were indeed present at the store to purchase the phone at the date and time stated. Also, the buyer's name and IMEI number matched the device and receipt found at the scene, providing important evidence in the case.
At the same time, the investigation team managed to locate the owner of the bank account to which the deceased Mack had transferred more than 2 million baht. This discovery was made after irregular financial transactions were discovered. Olaf, the suspect, was identified as the commander.
As a result, police contacted the wife and children of the deceased, who went to collect the refunded amount of 1,250,000 baht at the Nong Prue Police Station. Investigations are continuing to check the deceased's bank accounts and locate the remaining funds.
_______
Related news: