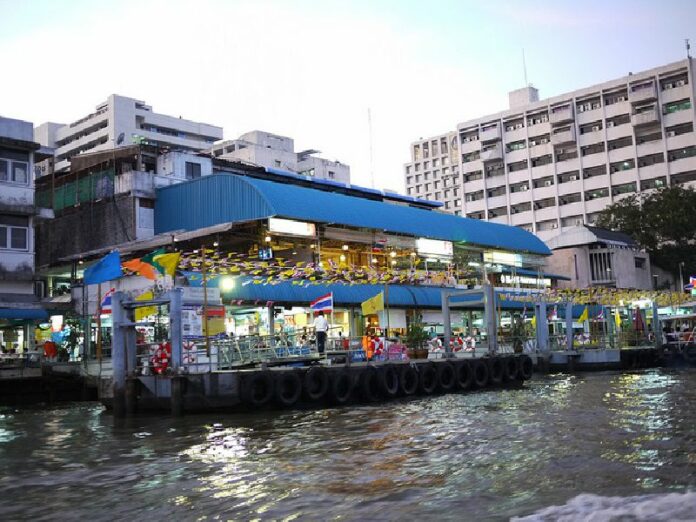 BANGKOK — City Hall today revived a plan to build a pedestrian and bicycle bridge spanning Bangkok's Chao Phraya River.
Forty-nine million baht will be spent to study the construction of a walkway and cycling lane linking Rattanakosin Island to the Thonburi side between the Tha Prachan and Wang Lang piers.
The bridge would provide a safer alternative to ferries for pedestrians and also serve a recreational function, Pransan Pitakworarat of the Bangkok Metropolitan Administration said.
First mentioned in 2010, the project was never brought forward.
Pransan said there will the feasibility study would include possible impacts to the environment.
More than a dozen bridges currently span the Chao Phraya throughout metropolitan Bangkok, and another 10 are planned over the next two decades.
Related stories:
Locals Ready to be Evicted for Chao Phraya Boardwalk, Official Says
River's Friends Float Hope for Public Hearings on 14B-Baht 'Promenade'
Radical Makeover of Chao Phraya River Delayed
Chao Phraya Promenade Should be Sent Back to Drawing Board, Architects Say