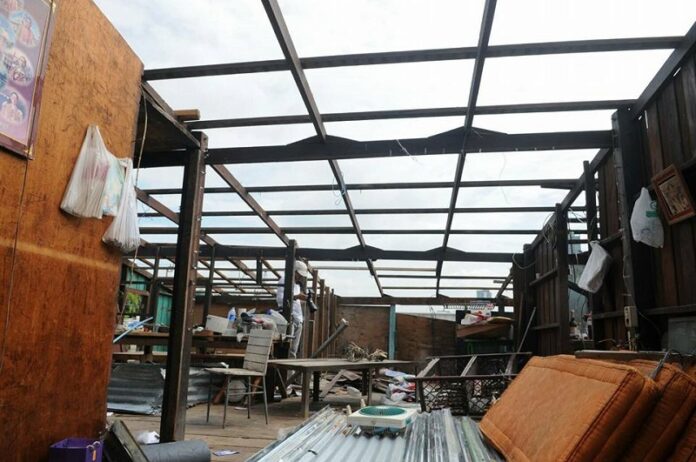 BANGKOK — City Hall continued to clear out riverside homes Thursday after announcing an estimated budget to pay for construction of the Chao Phraya promenade.
The cost of paying supervisors – estimated at 142 million baht – will be divided into four contracts to pay for the oversight of the 14-kilometer concrete walkway. During the weekend, City Hall started to tear down the homes to clear the way for construction. The budget for the project, which has yet to be approved by the interim cabinet, is estimated to be about 8.3 billion baht.
According to documents published Tuesday, the contractor is due to work for 540 days.
Read: Friends of Chao Phraya Explain Why They Hate 'Highway on the River'
Initiated by the junta as a national landmark, the concrete passage is planned to stretch for seven kilometers on both sides of the river. The first phase, expected to be completed in 2019, will run from the Rama VII to the Phra Pinklao Bridge.
The project has faced significant criticism for allegedly ignoring input from experts and neighborhoods concerning its potential impact on the environment, the local way of life and the scenery.
About 273 households in 14 communities will have to be evicted to pave the way for the construction. All of them must be gone by the end of July, City Hall said.
Despite living there for decades, many residents were forced to accept compensation and move out for failing to obtain legal rights to their homes – which also encroach into the river.
Since Saturday, City Hall has demolished at least 20 houses in the local community of Kiew Kai Ka. Work continued Thursday in the Wat Chat Kaew Chongkonnee community where eight households were made to relocate.
City Hall said it expects to finish the cost estimation for the walkway construction in July before arranging an auction to find contractors.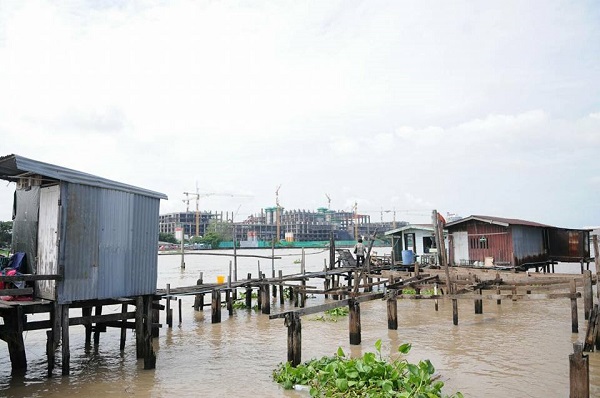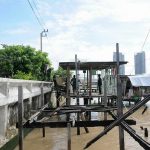 Related stories:
Friends of Chao Phraya Explain Why They Hate 'Highway on the River'
Chao Phraya Promenade Project to Make Progress in April
Lacking Leverage or Clout, River Residents Give Up Homes For Boardwalk
Riverside Communities Evicted for Chao Phraya Makeover
Architect Council Says University Can't Actually Design River Project
Riverside Design Dropped Under Cloud of Plagiarism Charges
Top Architect Says River Project Plagiarized Design
Opponents, Proponents of Chao Phraya Boardwalk Open Fire
Locals Ready to be Evicted for Chao Phraya Boardwalk, Official Says
River's Friends Float Hope for Public Hearings on 14B-Baht 'Promenade'
Radical Makeover of Chao Phraya River Delayed
Chao Phraya Promenade Should be Sent Back to Drawing Board, Architects Say