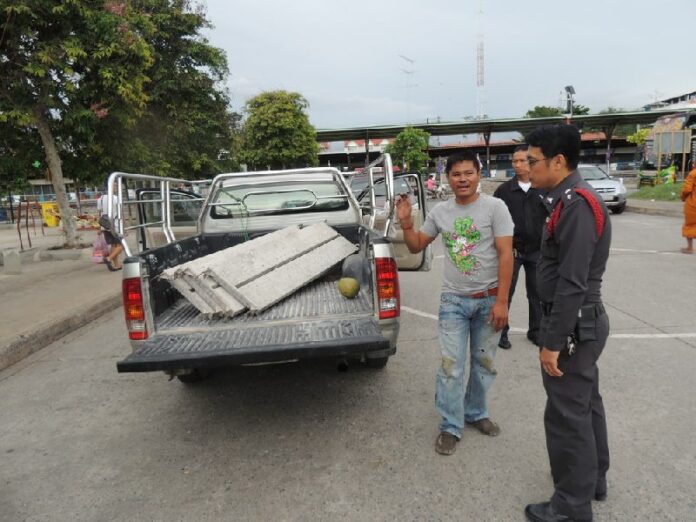 SARABURI — Police have arrested a 34-year-old man who allegedly attempted to steal metal plates from an army base in central Thailand this morning.
Police say the theft took place at the Ordnance Department's provincial base in Saraburi's Mueang district at around 6 am today.
Sgt. Komsan Pumpuang, an officer in the Royal Thai Army's engineering corps, said he was jogging for exercise inside the base when he noticed a pick-up truck carrying some metal plates away from a construction site.
"I called the driver to stop, but he drove away," Sgt. Komsan told reporters. He said he then hopped on an army truck to chase down the driver. The officer reportedly caught up with the suspect near Saraburi Rail Station and called police to apprehend him.
Police identified the suspect as a construction contractor named Somporn Buppha.
According to police, Somporn said he was in need of new building material and decided to steal the plates after he noticed that no guards were posted nearby.
Last week, five men, including two minors, were arrested for breaking into a police arsenal in Nakhon Si Thammarat province and stealing at least ten assault rifles.