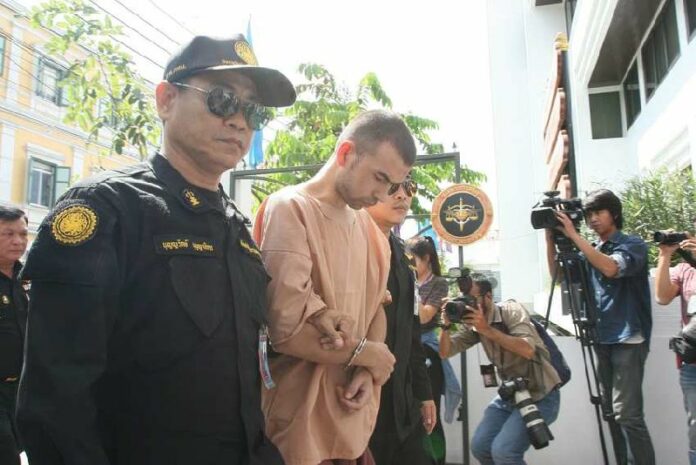 BANGKOK — The first witness in the trial of two men accused of bombing a Bangkok shrine testified in a military court Thursday, nearly two years after the terror attack took place.
Nine months after the trial was to begin, the military tribunal convened for the first time in six months today for the trial over the Aug. 17, 2015, bomb attack which killed 20 people. It had been postponed several times because of problems obtaining an interpreter for the two Uighur suspects, one of which was on the run from drug charges.
In November, the last time the court convened, it settled on an interpreter appointed by the Chinese Embassy after judges rejected another offered by a Munich-based Uighur group.
Returning to the stand today was police investigator Lt. Col. Somkiat Ploytubtim. Somkiat told the military judges that the ethnic Uighur defendants, Adem Karadag and Yusufu Mieraili, confessed under questioning to planting the bomb which exploded at the heavily trafficked shrine in the commercial heart of the capital, Voice TV reported.
The next court date was set for May 26, when Somkiat will be cross-examined by the defense, according to Chamroen Panompapakorn, the attorney representing Mieraili.
Related stories:
Shrine Bombing Trial Postponed Because Interpreter's Busy
Bangkok Bombing Trial: Defendants Protest Chinese Interpreters
Bangkok Bombing Trial in Limbo Without Interpreter
With Interpreter on the Run, Erawan Bombing Trial is Postponed to September