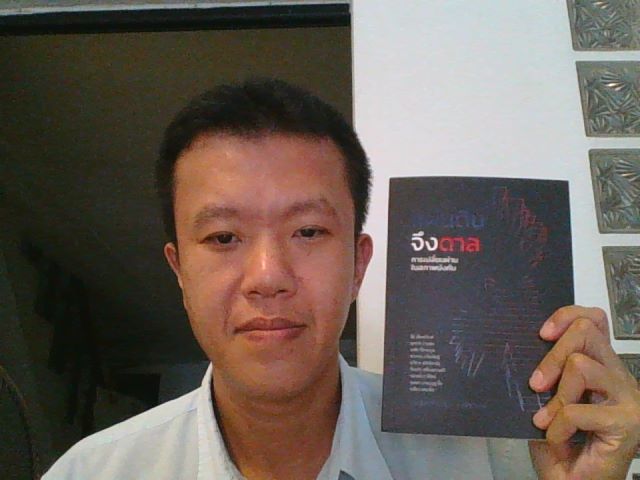 BANGKOK  — A man who was sent on an "excursion" outside Bangkok by soldiers for publicly vowing to wear red during the royal cremation of King Bhumibol will be brought home tomorrow, a civil rights lawyer said Friday.
Eleven soldiers raided Ekachai Hongkangwan's residence Wednesday after he announced on Facebook that he would don a red shirt and go out to do something "unexpected" the day the late monarch was to be cremated.
Read: Former Lese Majeste Convict Vows to Wear Red on Cremation Day
Ekachai's associate Anon Nampha said the 42-year-old former lese majeste convict phoned him Thursday and told him he had been confined to a resort in Kanchanaburi province. Ekachai said he would be brought back to Bangkok on Saturday, according to Anon, who has represented many rights activists.
"He didn't say who he was staying with," Anon said by phone. "He only said the soldiers will bring him back on the 28th."
Ekachai did not answer his phone on Friday. Before his detention on Wednesday he insisted he was merely exercising his rights.
"It's like those who don't feel like it have the right to not wear black. Why should everyone have to wear black? I for one don't want to," Ekachai said.
It was in November 2015 he was released after nearly three years in prison after being convicted of royal defamation for selling CDs with foreign news reports about the monarchy. He is well known for his provocative stunts and protests aimed to draw attention to  controversial issues, such as the disappearance of a historic plaque in April. His activism has often ended in his arrest or detention.
In the run-up to Thursday's cremation ceremony, the government urged the public to wear black. The mourning dress code is in place until Sunday.