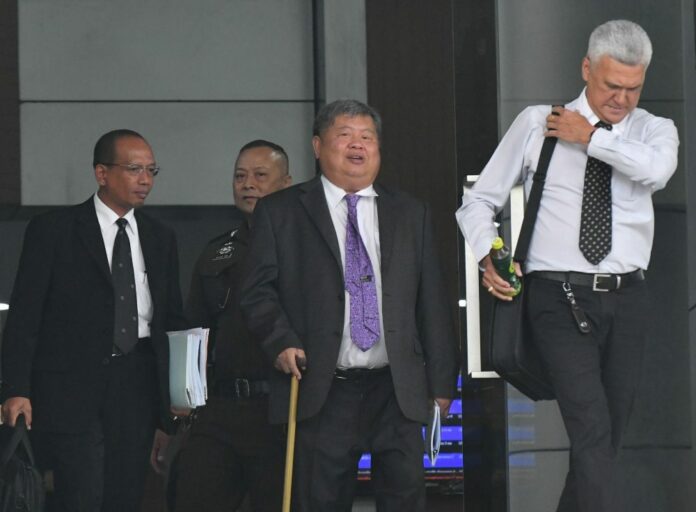 BANGKOK — It will be nearly a year before a construction tycoon accused of poaching protected animals with unregistered firearms takes the stand in court.
The witness examination against Italian-Thai Development CEO Premchai Karnasuta for illegal firearms possession charge was set by the court to take place July 9, 2019. The date was announced by a judge at a Bangkok courthouse Monday, where Premchai told reporters he's "exhausted" by the case.
The charge was among many pressed against Premchai after he was allegedly caught poaching rare animals, including a black panther, in the Thungyai Naresuan Wildlife Sanctuary on Feb. 5.
Premchai denied the allegations. He said he was camping in the forest.
In court Monday, Premchai briefly told reporters his business remains unaffected by the charges but said the numerous court appearances have left him exhausted.
Related stories:
Premchai Gets Bail, Not Allowed to Leave Country
Premchai Puts Off Police Summons
Premchai Chewed Panther's Leg Then Tossed It: Investigators
Ex-Official Wanted For Helping Premchai Linked to Italian-Thai
Forest Ranger: Poacher Premchai Offered Bribe
Hero Worship: Thailand Lionizes Humble Defender of the Wild
Rangers: Premchai Ate the Leopard in a Soup