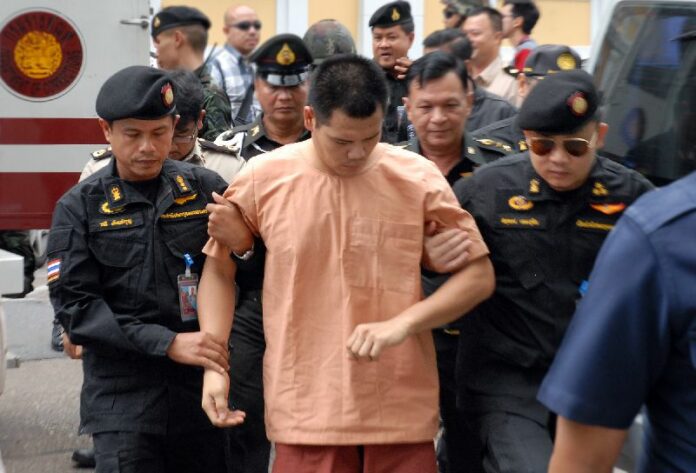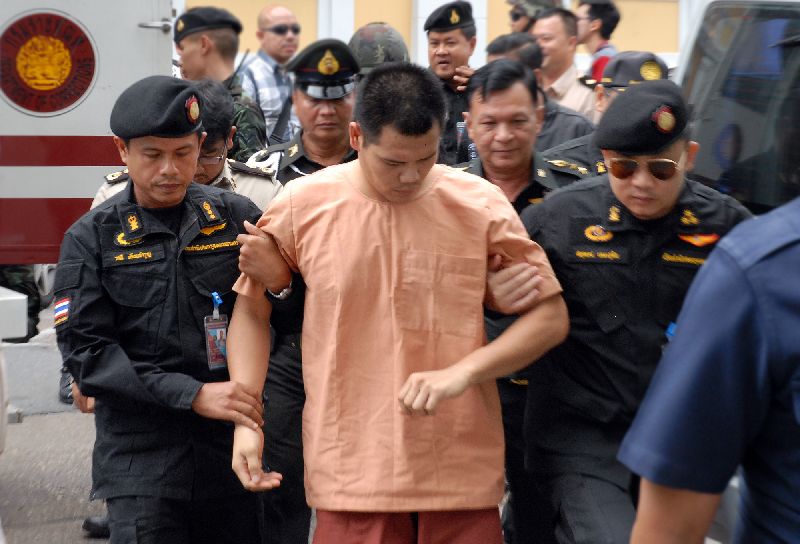 BANGKOK — A military tribunal convicted an assistant to the Crown Prince's late court astrologer of insulting the monarchy and sentenced him Monday to three and a half years in jail.
Jirawong Watanathewasilp is the sole surviving member of a trio of alleged "royal impostors" who were arrested in late 2015 and charged with lese majeste for exploiting their ties to Crown Prince Vajiralongkorn for personal gain, a scandal that dominated the media despite strict censorship imposed in discussing the matter.
Third 'Royal Impostors' Suspect Still Alive, Official Says
Jirawong will be tried twice more by the military court on the same charge for two other alleged offenses.
His conviction comes 10 months after the three men were arrested and jailed in a special military prison built on an army base where the other two soon died. Jirawong's sentence was halved because he did not contest the charge.
Upon sentencing he was immediately returned to the detention facility at the 11th Army Circle base on Bangkok's Nakornchaisri Road, where he has been held since October, to await his further trials.
According to police, Jirawong, together with royal soothsayer Suriyan Sujaritpalawong and police officer Prakrom Warunprapha, embezzled state funds and amassed wealth by abusing their ties to the Crown Prince.
Suriyan and Prakrom later died in custody of a blood infection and suicide, respectively, according to statements released to the press by the authorities.
As with many other cases that involve the monarchy, the exact nature of the trio's alleged wrongdoing was never made clear by police, and media agencies were instructed not to report about the scandal other than publishing official statements and authorized leaks.
Related stories:
Famous Astrologer 'Mor Yong' Dies in Custody
'Royal Imposters' Suspect Found Hanging in Prison, Officials Say