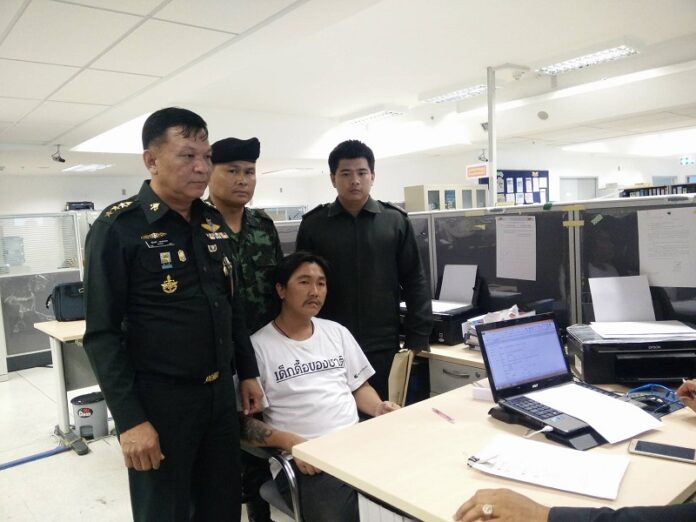 BANGKOK — A military court sentenced a man to over 11 years in jail on Friday for royal defamation nine months after he was arrested for protesting other activists' arrests.
Burin Intin, 28, was sentenced after pleading guilty to insulting the monarchy in two messages posted online, one in a comment to a video and another in a private chat with another person. He was sentenced to 11 years and four months in prison, according to Thai Lawyers for Human Rights.
In addition to his conviction under the law protecting the monarchy from insult, a crime known as lese majeste, Burin was also convicted under Article 14 of the Computer Crime Act, which prohibits putting "false data" on a computer.
Burin has been jailed since April 27. He was taken in by police along with 15 other people while attending a peaceful protest with pro-democracy group Resistant Citizens.
He was handed over to the military and held at an undisclosed location before being brought before a military tribunal two days later to be charged with royal defamation. He was accused of defaming the royal family in a private chat message to Patnaree Chankij, the mother of pro-democracy activist leader Sirawith "Ja New" Seritiwat.
Patnaree was also charged with lese majeste in May for not reprimanding Burin. She will be tried in a military court in March.
Despite the junta's September announcement it would discontinue military trials of civilians, it refused to apply that to existing cases.
Before today, Burin had been held at Bangkok Remand Prison for nine months as the military court refused to grant him release on bail.
Related stories:
Overruling Police, Military Indicts Activist's Mother for Insulting Monarchy
Police Drop Royal Defamation Case Against Activist's Mother
Activist's Mother Defamed Monarchy With Her Silence, Police Say
Lese Majeste Filed Against Two Facebookers, Anti-Junta Activist
Army Abductions: Activists Call for More Protests Despite Arrests