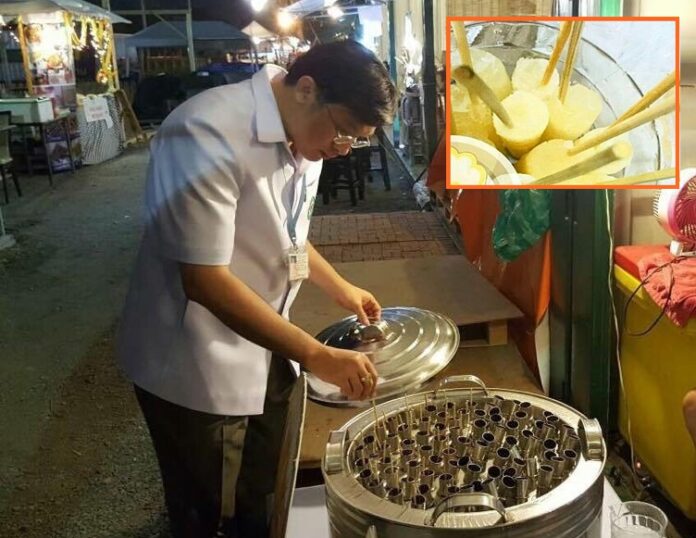 BANGKOK — The official whose name is synonymous with stringent enforcement of anti-alcohol laws lost his job in a surprise ministry reshuffle announced Friday night.
After 10 years at the helm of the Alcohol Control Board, during which he introduced series of sweeping measures designed to cut alcohol sales and consumption, Samarn Futrakul was transferred to head a bureau dealing with sexually-transmitted diseases. His transfer followed a week of allegations that authorities were pressured by beer monopolies to silence Samarn.
Speaking by telephone Saturday morning, Samarn said he had heard about such speculation but could not say if it had any basis.
"I know as much as reporters do. I don't know whether it's true," Samarn said. "But if it's true, it will clearly indicate that the work that we have done is the right way. If it's true, it means we affect their business and reduce their sales … if it's true, it means the alcohol businesses feels shaken."
Read: Regulator Shuts Down Booze Buffet; Threatens to Prosecute People Sharing Alcohol Pics
Samarn's new post is heading the Bureau of AIDS, TB and STIs. He is replaced by Nipon Chinanonwait, who was transferred from a department that handles bug-borne diseases.
Samarn added that he is not upset by the move but he is concerned about unfinished works at the alcohol control department, like numerous lawsuits he had filed against violators of alcohol laws.
"It's not a problem for me," he said. "My only worry is the old works that I started there."
A physician by trade and an avowed Buddhist by spirit, Samarn has said in previous media interviews he believes alcohol is both sinful and harmful. He is most well known for helping draft the draconian 2008 Alcohol Control Act, which prohibits any activities that "induce people to drink such alcoholic beverages either directly or indirectly."
He also went after beer buffet, pre-mixed cocktails, instant beer, booze advertisements, beer gardens, and even threatened to prosecute anyone posting pictures of themselves drinking alcohol on social media.
Samarn's most recent pledge to curb booze sales came last week, when he said he would ban major beer companies from showing their logos in their CSR events or using them in products not related to alcohol. Such practice is routinely done by both ThaiBev and Boonrawd Brewery, but Samarn called it a "subtle advertisement."
Following his comment, advocates of anti-booze legislation told the media they were informed that the two monopolies are lobbying the Ministry of Health to remove Samarn from the post. Officials at the time denied the reports.
Samarn said he would let his successor work in the Alcohol Control Board without his involvement.
"My style is, whenever I am assigned to any work, I will be most committed to that work. I won't interfere with other people's works," he said.
Related stories:
Make Notoriously Vague Booze Laws More Clear, Trade Group Urges
On Booze and Buddhism, Culture Warriors Grasp for a Past Already Passed
Don't Brew Beer at Home (or in Toilet), Prayuth Says