King Vajiralongkorn, 65, ruled Thailand for all of 2017. It was the first time in over seven decades that Thais have lived under a monarch other than King Bhumibol, who died in October 2016 at 88.
As the royally designated heir, Crown Prince Vajiralongkorn assumed the throne after his father's death in December following a nearly two month interregnum. He is commonly known as King Rama X, the 10th ruler of the Chakri dynasty.
Although he has not been formally crowned – an elaborate coronation is expected to take place next year – King Vajiralongkorn has already made his presence known and reshaped some of Thailand's institutions.
Under King Rama X, palace affairs have also been centralized, with the monarch assuming direct control over state agencies related to the palace, including the gigantic Crown Property Bureau, the largest landowner in the country.
Political scientist Pitch Pongsawat said King Rama X's first year has been notable for his interest in solving the bloody insurgency in the three southern provinces, as seen in the number of development initiatives and projects he's established.
In fact, just a week after Rama X assumed kingship in December 2016, he made his first trip outside Bangkok as king to the Deep South region.
"I think His Majesty gives more importance to the Deep South than Bangkok society does," said Pitch, who teaches at Chulalongkorn University.
Veera Somkwamkid, a transparency activist who has campaigned politically on a pro-palace platform, said the most apparent change brought about by the new king is increased discipline in the armed forces.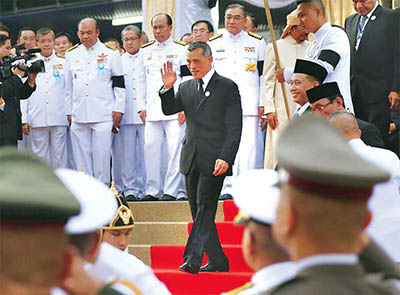 "Since he ascended the throne, we can see that discipline in the military has become more strict," Veera said.
And His Majesty appears to be more prone to intervention than his predecessor. In January, the king ordered the government to change portions of the new constitution regarding royal power, even though there were no existing legal mechanisms for doing so.
To solve the dilemma, the interim parliament had to retroactively amend a clause that would allow the king's wishes to be satisfied.
In a sign that his influence will likely extend to the armed forces as well, the king introduced a new form of salute and stricter haircut to the military and police. A new police uniform color has been implemented per his royal wishes.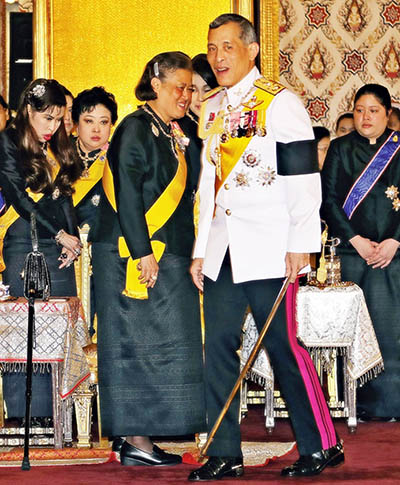 With an election looming in 2018, political observers are also anticipating what role, if any, King Vajiralongkorn will play in shaping the civilian government set to replace the junta after more than four years in power.
Pitch, the Chulalongkorn lecturer, said it's a "challenge" for King Rama X to assume kingship at a time of transition marred by decade-long political conflicts that broke out during his father's final years.
"We have to overcome it together," he said. "It's an important mission for His Majesty that he must be part of an institution to bring the country back to democracy."
Other figures defined 2017 as well, including a big-hearted rockstar, a community that made life more delicious and an activist who society – and justice – all but forgot.
Toon Bodyslam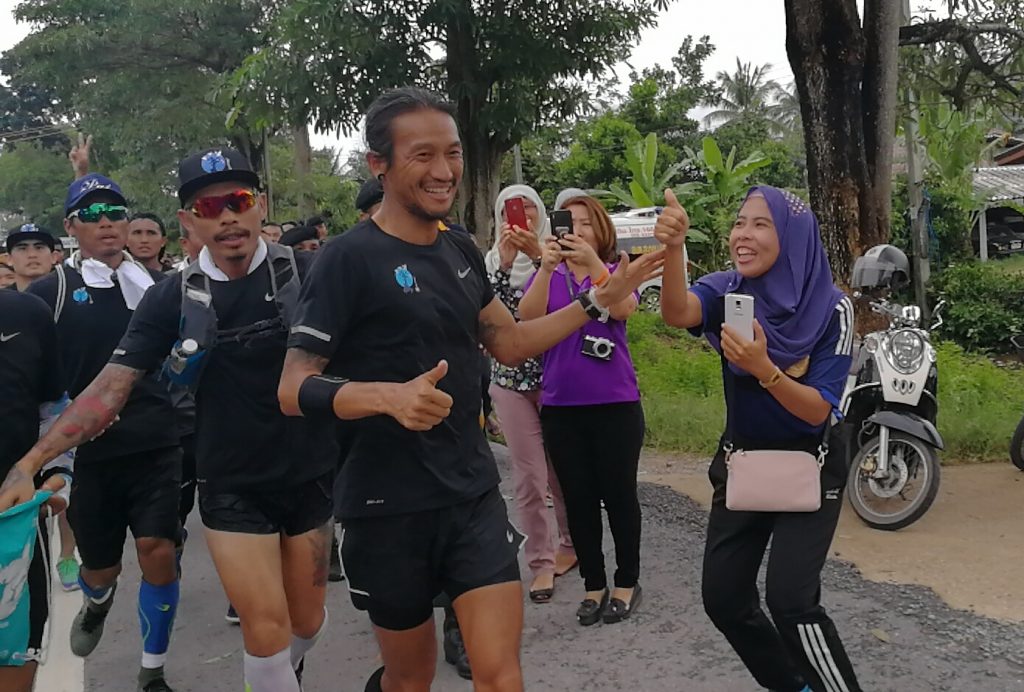 Artiwara "Toon" Kongmalai first rose to fame as the frontman of pop rock band Bodyslam just after the turn of the millenium. But he's even more famous now for his feet.
His name dominated news coverage in the final weeks of the year because he embarked on a 2,191-kilometer charity run from the southernmost tip of Thailand to its northernmost point to raise funds for 11 public hospitals.
He's become an inspiration for many – even a Messiah-like figure for some – but questions remain as to his motives.
His team denied he received a single baht from his main sponsor, Nike, even though its logo has been plastered all over the campaign. A Nike press officer also blocked reporters from asking Artiwara whether he had any political ambition.
Craft Beer Brewers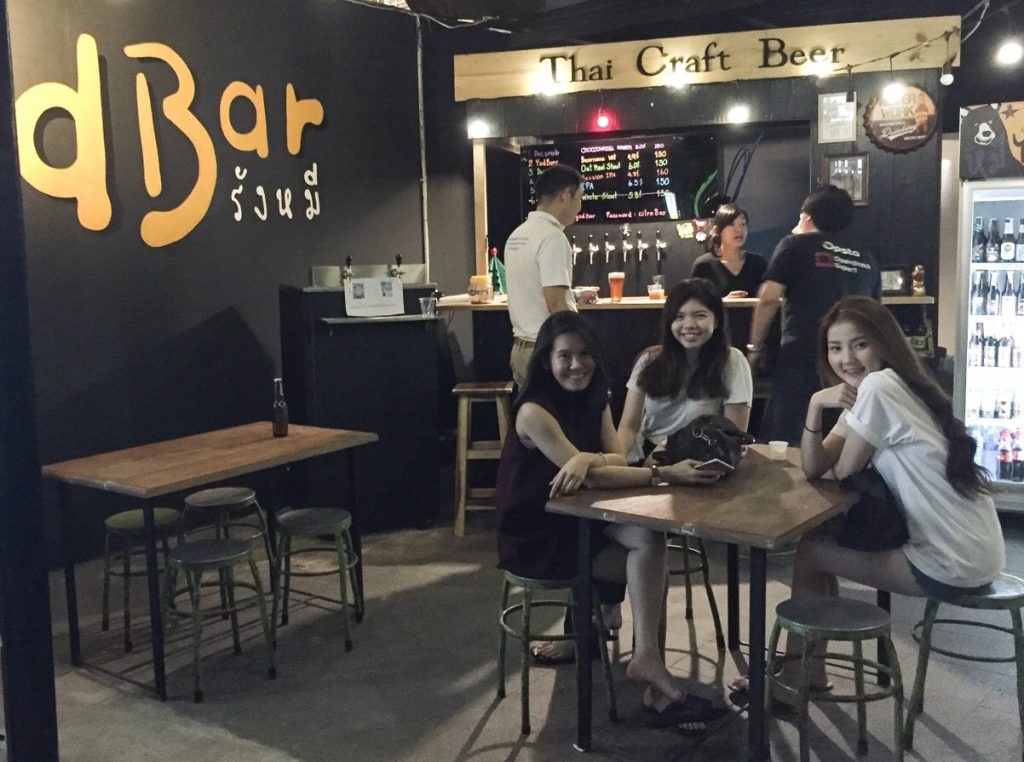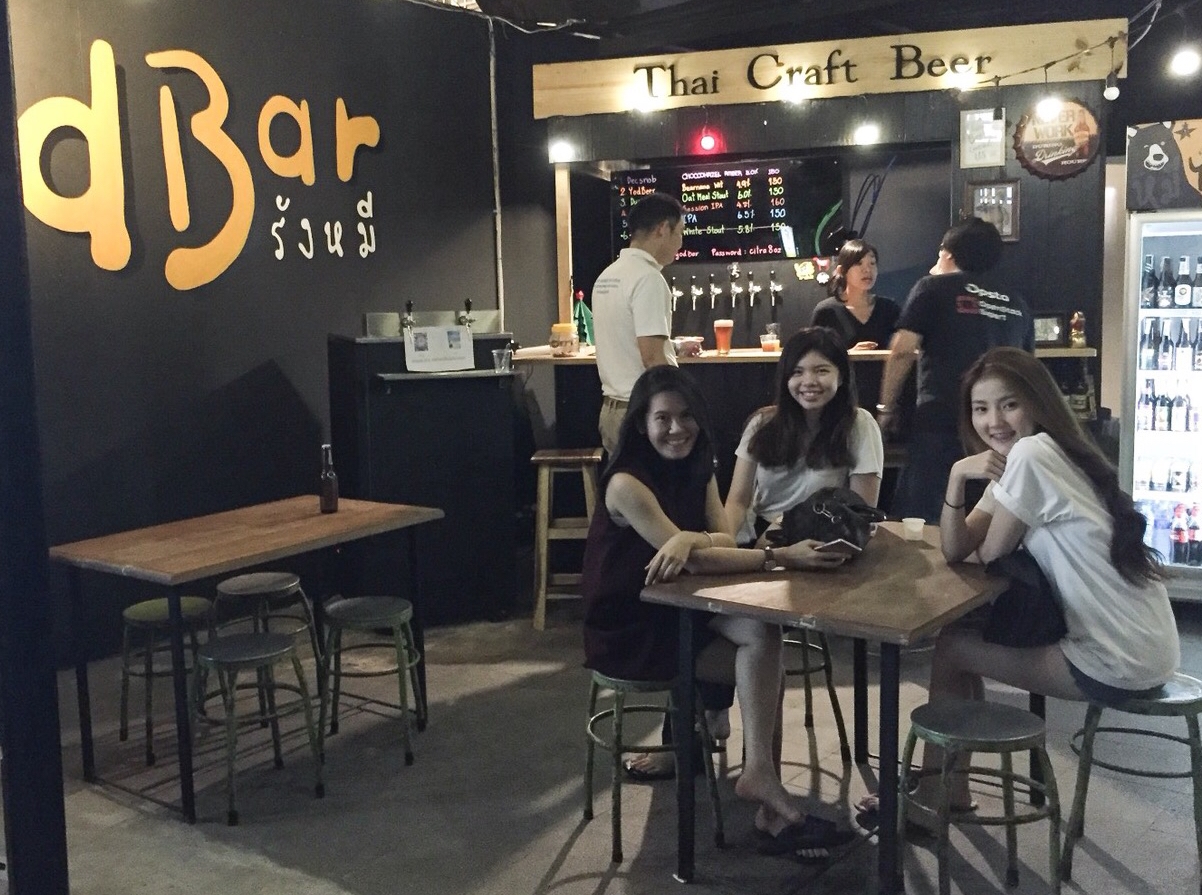 If 2016 was the year the craft beer movement made its name as underground guerillas, 2017 was the year they go overground and evolve.
Throughout the year, craft beer bars have been popping up on many streets and sois, like Bad Taste Cafe in Lad Prao area, DogStep on Sukhumvit 50, Yolo on Phra Atit Road and Dok Kaew House Bar on Rama VI Road. Novel drinks like Nonthaburi Mead and "beer cocktails" were also introduced this year.
Even longtime lager brewer like Boonrawd is eyeing the market, with reports that it's slated to launch its own weizen next year.
Pai Dao Din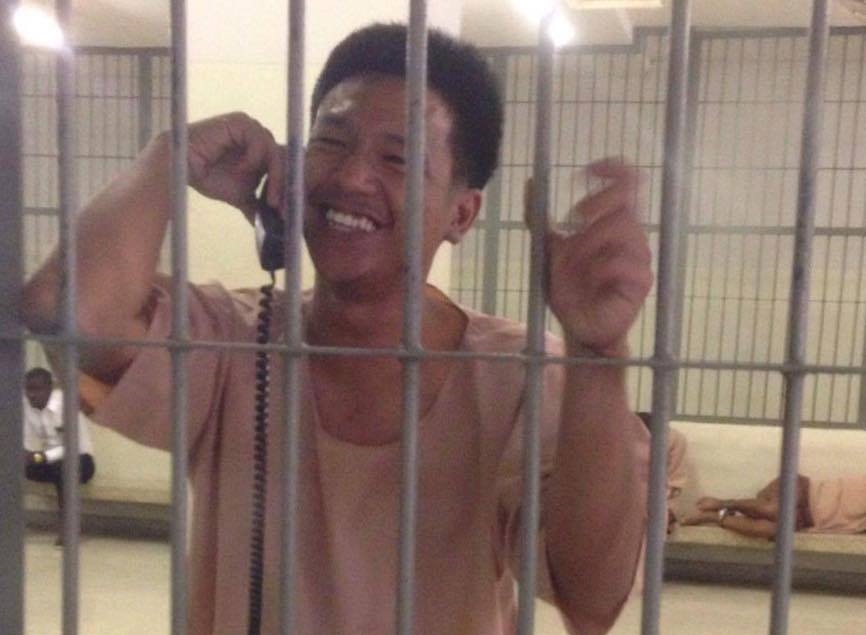 A day little noted, Dec. 3 marked a full year in prison for activist Jatupat Boonpattaraksa, aka Pai Dao Din. His crime consisted of posting a link to a BBC Thai biography of King Vajiralongkorn to Facebook which the authorities deemed offensive.
He sat in jail for months, denied bail and missing his final university year before being found guilty of royal defamation in August. He was sentenced to two and a half years in jail.
The 26 year old, who eventually completed his law degree behind bars, had first campaigned on land rights and environmental issues before the May 2014 coup prompted him to take up the pro-democracy cause.

His supporters and a number of rights agencies such as Amnesty International, spent 2017 campaigning for his release. Jatupat's name has become synonymous with increasingly severe punishment under the lese majeste law.
Story by Teeranai Charuvastra
Correction: An earlier version of this article stated King Vajiralongkorn's age as 66. He's 65. We regret the error.