BANGKOK — The director of an rap video slamming four years of military rule said that he was committed to getting his message out despite a certain backlash from the authorities.
Theerawat Rujinatham, the director of "My Country's Got," expressed his commitment to harnessing music in service of the truth in an exclusive interview with Khaosod.
"It's the job of artists to … create works that reflect their viewpoints on society," he said. "As for the earthquake of reactions to 'Prathet Gu Mee,' that means the song's truths resonate with listeners. The song is a mouthpiece for people's feelings."
The video, released last week, has exploded on YouTube, with 21 million views, including three million in the past 24 hours. It gained viral popularity when all involved – and their families – were subjected to threats of prosecution by the police, who have since backpedaled.
Theerawat, who is in his fifties, says art has always been a vehicle for expounding upon political truths, such as the pheu cheewit folk music popular during the 1973 popular uprising against military dictatorship.
"Actually, this song is like the headlines in mainstream media. People with enough intellect know there's injustice going on," he said.
Theerawat said the song ruffled the feathers of higher-ups because it turned the tables on them, putting them on the defense.
"Even though no names are said, I believe everyone knows who we are talking about," he said.
Speaking on Monday from Phayao province, junta leader and prime minister Prayuth Chan-ocha said the song wasn't even worth listening to and encouraged people to shop instead.
"If you're online, look at commerce-related things. Don't pay attention to nonsense. Don't support it. Watching it is a waste of time. I don't care about it. I didn't listen to it. Don't listen to it," Prayuth said. "Don't support these people. I'm not gonna do anything to them. If I used the law on them, everyone would say I'm violating human rights."
Theerawat said he has not been summoned by law enforcement but has mentally prepared himself for the possibility.
Asked if he thinks the song puts Thailand in a bad light, Theerawat said the criticism is born of patriotism.
"I see Thailand as a country that I love. So I gathered people to speak the truth about it. I think a country that allows citizens to say what they're thinking is a country that we want to live in," Theerawat said. "But people who view Thailand as something they own personally, like a certain group does, then they feel like the song is attacking the country."
The video was funded by Theerawat, a professional photographer, and friends in the music industry.
Deputy police chief Gen. Srivara Ransibrahmanakul said Monday that the video did not break any laws and would therefore not be liable for prosecution, walking back threats to prosecute its creators and anyone who had shared it.
"Citizens can listen to, sing and share this song. It will increase the views, but it won't have an effect on creating a criminal case," Srivara said.
Srivara said that personally he does not like the line in the song that talks about the case where a construction mogul allegedly killed a black panther, "because the case is still ongoing and under court consideration. Digging it up and singing about it is just calling for attention or benefit."
In March, Srivara was criticized for a display of obsequious humility before Premchai Karnasuta, the CEO of Italian-Thai development accused of poaching the animal early this year. His trial i set to begin July 2019.
Additional reporting Sunantha Buabmee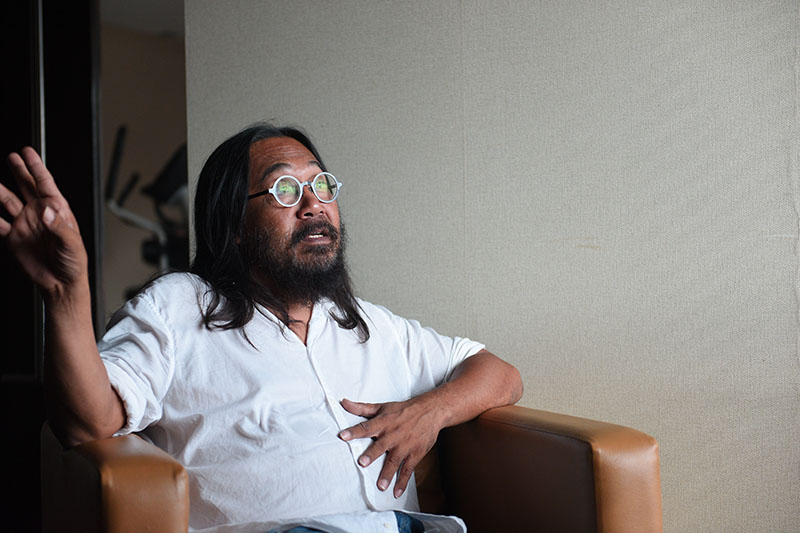 Related stories:
Anti-Junta Rap Video is 'Abominable,' Suthep Says
Rap Video Blasting Junta Reaches 6M Views After Police Threats
Police to Summon Rappers Who Criticized Military Govt
With 'My Country's Got,' Thai Rap Voices Rare Dissent Against Junta