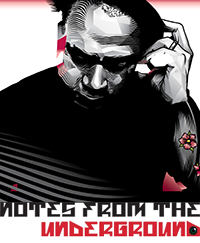 Besides the heat, April's brought us quite a few interesting events. So far this month, we've set sail on Sunju Hargun's Karma Kruise, bass music pioneer Addison Groove rocked Beam on Songkran, and Highland's third 420 Festival was a complete success. But before we head into the month of May, this month still has a few extra events left for us to enjoy. So be sure to work up a sweat rocking out at either one of these events below.
Culture Shock Party – Thursday

It's common for DJs to get into arguments about which genre they think is best. The folks over at Casio watches tapped into this beef and now have come up with their latest event called the Culture Shock: The Master of Sound Battle. This event sees DJ Pichy's Quay Records (underground) vs Bangkok Invaders (hip hop) vs Lazerface (EDM) battle it out for supremacy and bragging rights. This isn't your usual hour long DJ scratchathon either. What makes this event different is that besides DJs, all three teams will have three 15-minute sets to throw down their audiovisual spectacular, as they will compete and perform with their own VJs and MCs on a G-shock custom rotating 360-designed stage with a towering 12-meter-high projection mapping screen.
G-shock culture shock master of sound battle takes place April 27 at Oasis Garden Jaturatid Road. Entry is free.
Peggy Gou | BEAM – Friday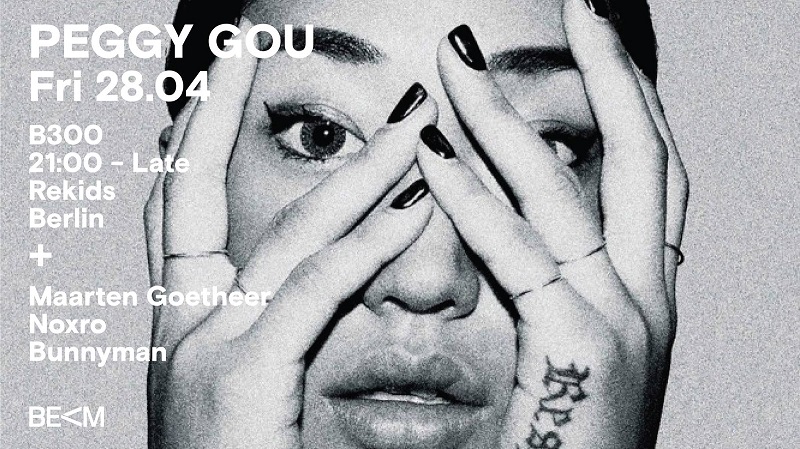 South Korea's Peggy Gou has proven herself a force to be reckoned with in the international electronic music scene. Peggy's start came when she moved from her native South Korea to study fashion in London. There she caught the buzz of the city's thriving techno scene and was soon making her own mixtapes which dazzled listeners with her unique style of house, techno to abstract electronica.
In 2016 she released her first EP titled "The Art of War" which further cemented her place as a top contender in the Europe's techno scene, and since then has had a string of dancefloor-destroying tracks. This Friday the South Korean DJ takes over the booth at Beam and is set to rock the crowd with her beats.
Beam is located at 72 Courtyard, on Soi Thonglor 55, Tickets are 300 baht.
Together Festival – Saturday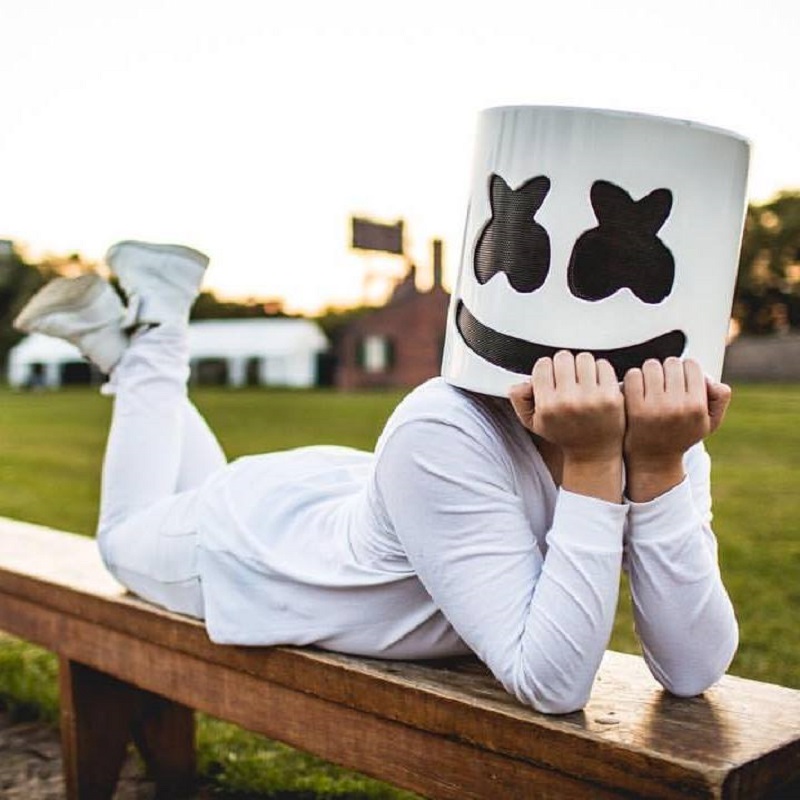 The world-renowned festival goes off this weekend with a huuuuuuge line up of the best of the best in the world EDM scene. Think soaring LED screens, laser light shows, state-of-the-art sound and of course an all star line up that includes Martin Garrix, Armin van Buuren and even a guy called Marshmello that DJs with a bucket on his head.
Together Festival takes place at Bitec Bangna, tickets are available online.
Nite Ride feat. Tek Harrington – Saturday

DJ Lowe's and Boogie G's event Nite Ride has become an institution for disco, funk and boogie music. To date they've had guests like Gramaphone Children, Dam Funk rock and the one and twos. This weekend they welcome local guy Tek Harrington to the DJ booth. Tek's nu disco beats have made him a favorite among clubbers and he has graced crowds at events such as Kolour in the Park.
The event takes place at Studio Lam from 9pm to 2am, 200 baht at the door. Studio Lam is located on Soi Sukhumvit 51.
DRIVE | 100% Pure Techno – Saturday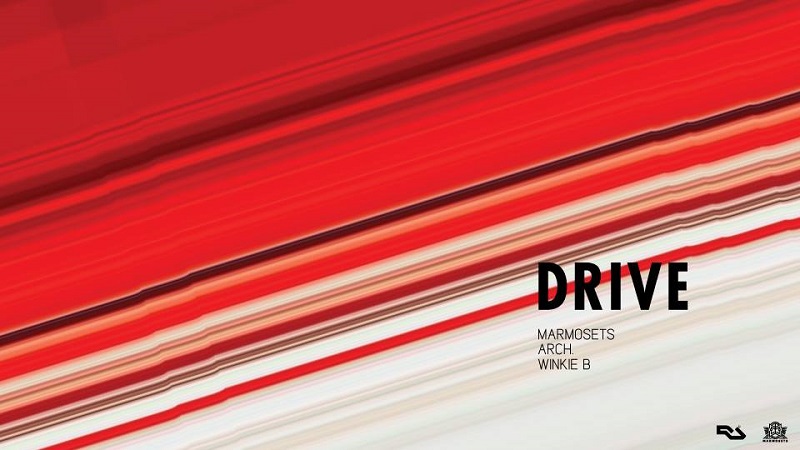 Fresh from his debut performance in Europe, Bangkok's very own Marmosets or DJ King Kong, sets up his synths, samplers and sequencers this weekend at Drive with a promise of 100% pure techno. The event will also feature guests Arch from Poland and WinkieB. All the beats are going down at Moustache Bar so you can be sure they'll be some late night grooving going on here.
Doors open at 11pm until late, entry is free.
Bondax at Live RCA – Sunday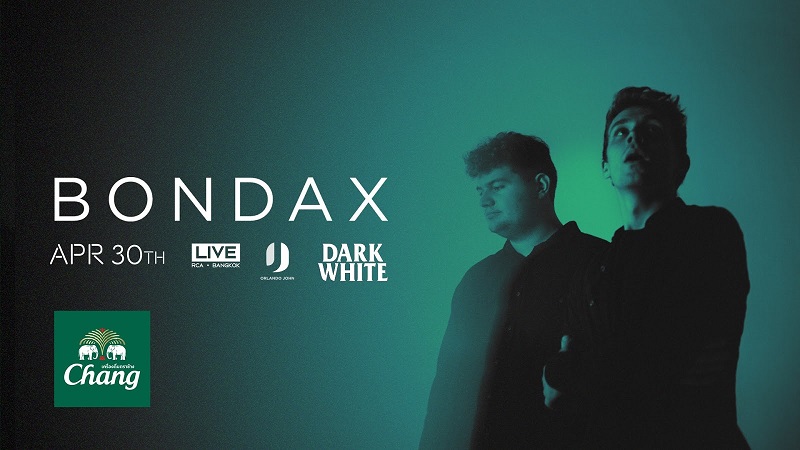 Once described as "the aural equivalent of sipping an ice-cold Pimms on the balcony of your council estate flat," is U.K. Production duo Bondax. The duo have achieved chart-topping success when their R&B flavoured house tracks were played on heavy rotation in BBC Radio One's Annie Mac. Their 2016 debut in Bangkok was a success and the duo plans to bring back those vibes when they return for their second round Sunday at Live RCA. The event is also supported by DJs Walt Mattson and Rory Roketto.
Tickets are 490 baht and available online.
Zodiac Youth Concert: Speak Zodiac KL + Janitor KL – Saturday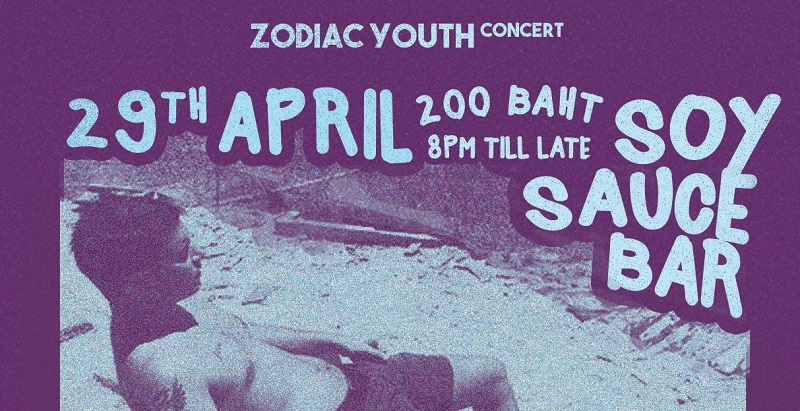 Psychedelic rock meets indie is the best way I can explain the magnificence of Malaysian experimental rockers SpeakZodiac. Their album release Northern Drug is the kind music you'd expect to hear in a Tarantino film and is pure awesomeness. The band will play their debut show this Saturday at Soy Sauce Bar and will also be joined by Kuala Lumpur band Janitor and locals Hope the Flowers and Phy.
Entry is 200 baht, doors open at 8pm.