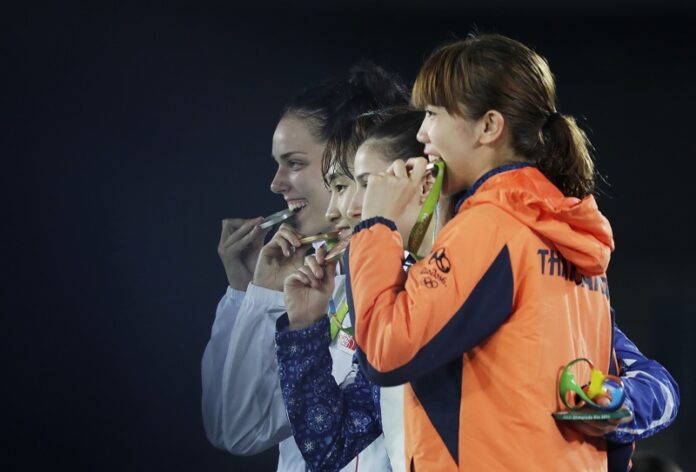 RIO DE JANEIRO — Two Thai athletes fought their way to silver and bronze medals in the Rio Games today, raising the country to the third rank in taekwondo.
Tawin Hanprab, 18, became the youngest Thai male taekwondo fighter to ever win an Olympic medal after securing his silver Thursday (Bangkok time). He was beat by Shuai Zhao of China 4-6 in the men's 58-kilogram division
The taekwondo team also received its first bronze Wednesday from Panipak Wongpattanakit, 19, after she defeated Mexican athlete Itzel Adilene Manjarrez Bastidas, 15-3 in the women's 49-kilogram division.
"This bronze is not the color I aimed for, but I'm also proud," she said. "I devote it to my dad whom I have told I would one day bring him Olympics medal."
Thailand's taekwondo team is now rank the third in Olympics with one silver and one bronze, following only South Korea and China respectively.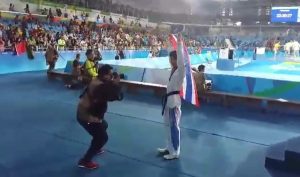 The country is now at the 24th rank for overall status with six medals, four from weightlifting – two gold, one silver and one bronze – and two from taekwondo.
Related stories:
More Gold, Silver for Thailand's Women Weightlifters
Olympic Medalist Weightlifter's Grandma Dies Cheering Him On From Surin
Sinphet Kruaithong Wins Bronze, First Thai Male Weightlifter to Medal