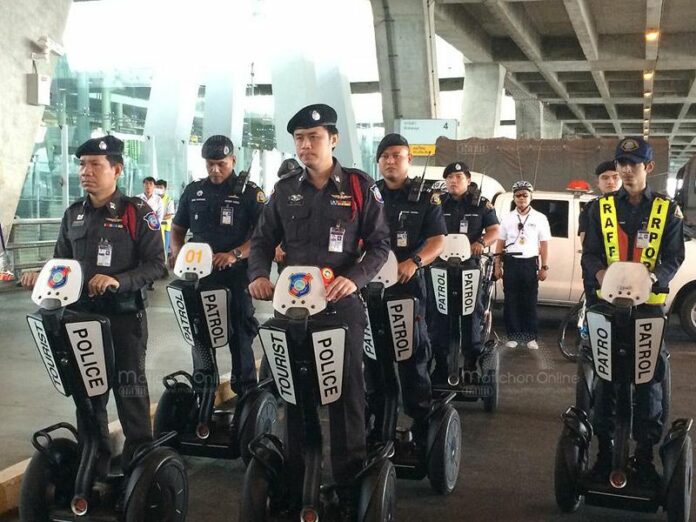 BANGKOK — A policeman who said he paid a bribe of 700,000 baht to another officer in exchange for a promised – yet undelivered – promotion has been transferred to an inactive post, along with the officer who allegedly sought the bribe.
Police commissioners said Thursday both Cpt. Chanchai Yensuk and Cpt. Chanintat Rattanachinotrai, who are under criminal and disciplinary investigations for the alleged bribery, may be expelled without any compensation if found guilty.
"This is a case of two policemen bribing each other. It gravely damages the image of the police force," Maj. Gen. Chaiyaporn Panich-attra, a commander of the Metropolitan Police Bureau, said Thursday.
News of the alleged bribery surfaced after Chanchai accused Chanintat earlier this month of taking a 700,000-baht bribe from him without making good on his promise of getting him promoted to full inspector.
Because both parties in bribery, attempted or otherwise, are guilty of the crime, Chanchai himself was also charged and put under investigation.
Interim Bangkok police chief Sanit Mahatavorn said both officers face a maximum penalty of expulsion without their pensions if they are found guilty.
Related stories:
Celeb Finds Not Everyone Amused by Cop-Bribing Story
Corruption Catch-22: Report a Bribe and Go to Jail?
Thailand Wins 'Ig Nobel' Distinction for Bribing Cops not to Take Bribes