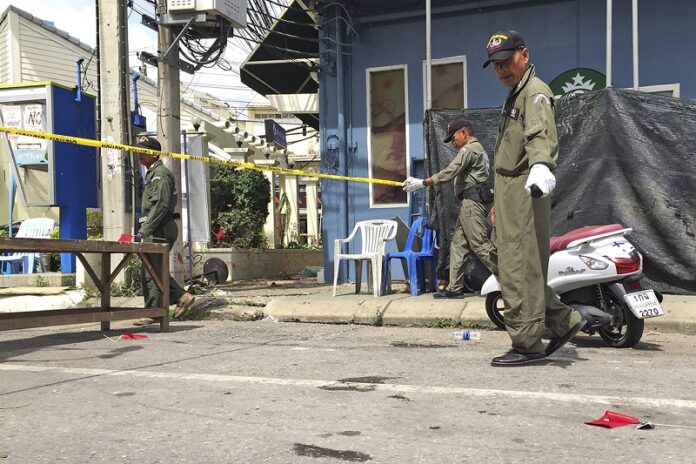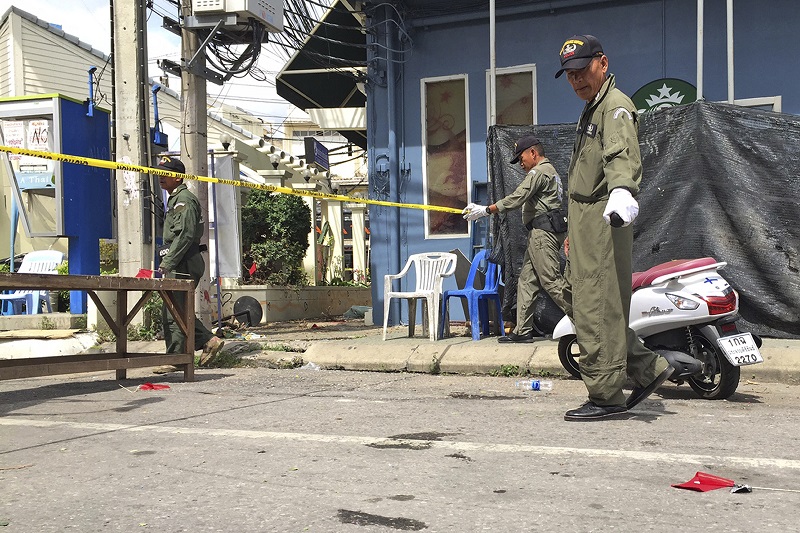 PHETCHABURI — A man accused of being behind the recent deadly bombing of a Pattani railway and other attacks in the Deep South was named as the sixth suspect in last month's spree of bombings in southern region.
A military court Thursday approved an arrest warrant for Seri Waemamu, 31 of Songkhla, who was identified as a third suspect in the explosions which struck the resort town Hua Hin on Mother's Day.
Police said they found evidence linking Seri to a power bank bomb which caught fire but failed to explode at the Chat Chai Market several days later on Aug. 14. Police believe it was meant to be part of the coordinated attacks which killed four people in seven provinces on Aug. 11 and 12.
He is now charged with possessing explosives and attempted arson.
Seri was recently named by the authorities as being behind a bomb placed on the tracks in Pattani that killed a railway worker when it exploded Saturday evening.
He also had an outstanding warrant for a 2012 explosion in a Hat Yai hotel which killed five people. Another suspect named in the Hua Hin bombings, Ruslan Baima, was also implicated in that attack.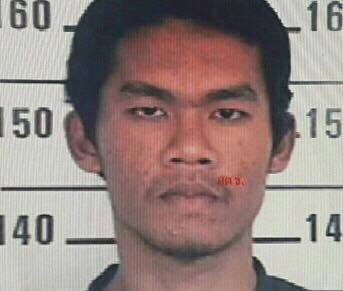 A news agency reported Tuesday that a source inside the separatist group behind a bloody campaign for independence in the southernmost provinces took credit for the Mother's Day attacks as well as the railway bomb and another attack which killed a father and his young daughter in front of Narathiwat school.
According to the report from BenarNews, the National Revolution Front, or BRN, said the escalation in violence was in response to Bangkok's insincerity in peace talks.
Despite evidence consistently pointing blame at the insurgency movement, police investigators have declined to say there is a link, a position taken by the military government almost as soon as the attacks happened.
Police Gen. Srivara Ransibrahmanakul said today his team has yet to find anything linking the attacks to the BRN.
Just as the BRN has never taken credit for attacks in the past, Thai authorities regularly blame them on undefined people with bad intentions.
On Thursday, Srivara said he believed the bomb at the school Tuesday in Narathiwat's Tak Bai district was committed by the "ill-intentioned people" and was not aimed to worsen the situation with the insurgency.
The warrant issued Thursday morning for Seri was the sixth granted in connection to the Mother's Day attacks.
Only one suspect, Abdulkadir Saleah, has reportedly been detained on a military base in Pattani province. The rest remain at large.