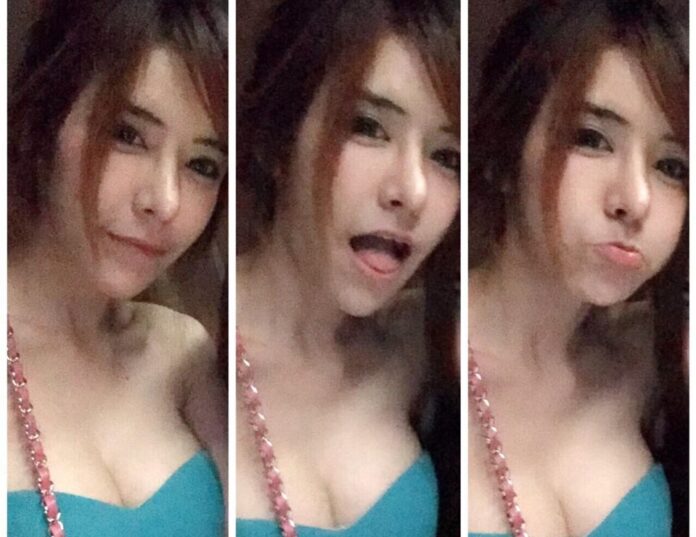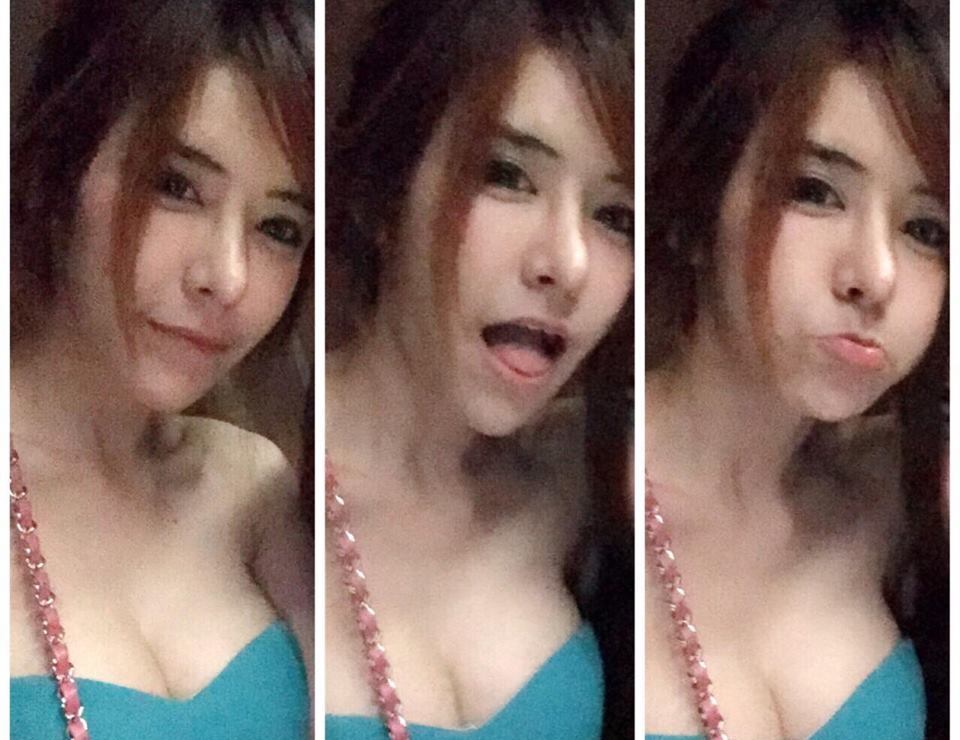 BANGKOK — Police did not conduct a sobriety test on a businesswoman who caused traffic mayhem in downtown Bangkok during Tuesday's rush hour because she was meditating and could not communicate with officers, a policeman said Thursday.
Kritrada Tabtimphol, who's known online as a successful internet idol, was allowed to go to hospital without any charges, prompting fresh allegations police shielded her from the full force of law, similar to other cases of high-profile car accidents involving the rich and the privileged. As of Thursday, she had not been charged with any crime.
Read: Cops Have Yet to Charge 'Beauty Idol' Who Crashed Into 8 Cars
"She was meditating at the scene," said Papinawit Senaplaeng, an officer at Huai Khwang Police Station who oversaw the case. "She was out of her wits. She couldn't give any testimony."
On Tuesday afternoon, the 28-year-old woman called "Millionaire Pretty" in the media crashed her BMW into eight cars on the busy Ratchadapisek Road, causing three injuries. Kritrada, who rose to online fame for her beauty product and modeling business, was seen behaving erratically and talking incoherently in the aftermath of the crash. At one point she appeared to be praying.
A new traffic law requires police to test motorists involved in accidents for alcohol or drug use, Cpt. Papinawit said. Any refusal automatically leads to a charge of DUI, but he said the protocol did not apply to Kritrada.
"No, no, no, it isn't considered a refusal," Papinawit said by telephone. "She couldn't communicate [with police]."
Among three people injured in the multi-car accident was a taxi driver who had to pay 10,000 baht in medical expenses, according to his daugher.
"I don't know how long he will have to take a break before he's back to normal," Immo Pichamol wrote on Facebook.
Police also allowed Kritrada's family to take her to a hospital in Bangkok before moving to another one in Ratchaburi province, where she's reportedly recovering from shock, the officer said. She's been admitted to Ratchaburi Hospital's psychiatric ward, though she had no previous history of mental disorders, Papinawit said.
Papinawit added that it's up to the hospital to test her blood for alcohol and drug residue, but he did not know when the results would be available. In his opinion, Kritrada wasn't intoxicated at the time of the accident because police officers who arrived at the scene "didn't smell any alcohol."
The police captain said he will only weigh charges against her once her doctors ruled she was ready to talk with police.
"There's no timeframe. It's up to her doctor," Papinawit said. "People like to think we don't follow any laws. But we follow procedures which are in accordance with the law."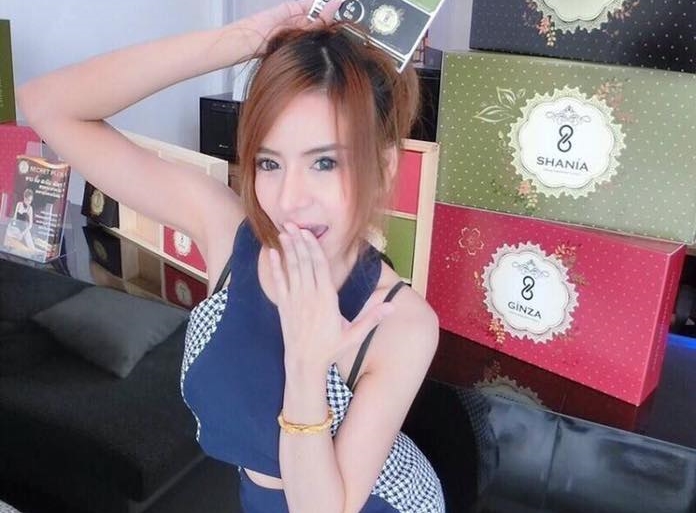 But some people on social media were quick to connect Kritrada's case and other traffic accidents in which prominent or wealthy suspects were spared from prosecution and punishment.
One Facebook user wrote in response to the news that the case reminded him of Orachorn "Praewa" Thephasadin Na Ayudhya, who was given a light sentence of community service for killing nine people in a 2011 road accident.
"This case isn't hard. Suspended jail and community service," Manoon Petyoi wrote. "Even a clear case of recklessness like Praewa, nine people who had bright futures ahead of them had to die. You all know how it turned out. Compare it."
Another user, Thongphon Wongwang, said that those seeking to avoid justice are using the same playbook.
"It's the same trick of famous people. When they get in an accident, they are stressed and they have mental disorders," Thongphon wrote. "In the end, the issue will go away quietly. If you don't believe me, just wait and see."
In March, businessman Jenphop Viraporn crashed his BMW into the back of another car at a high speed on the highway, killing two people. Police let him go to hospital without pressing any charges or performing any sobriety tests, saying he was too shocked. Jenphop was only charged with fatal reckless driving and fatal DUI after a public outcry against police handling of the case.
Jenphop's lawyers will seek to avoid a trial with an insanity defense. He's due to appear in court on Nov. 14.
Related stories:
Claiming Insanity, Fatal Crash Suspect Jenphop Wants Trial Shelved
Praewa Completes Community Service, 4 Years After Court Orders It
Out of Sight and Mind, Actress' Fatal Crash Case Ends Without Jail Time