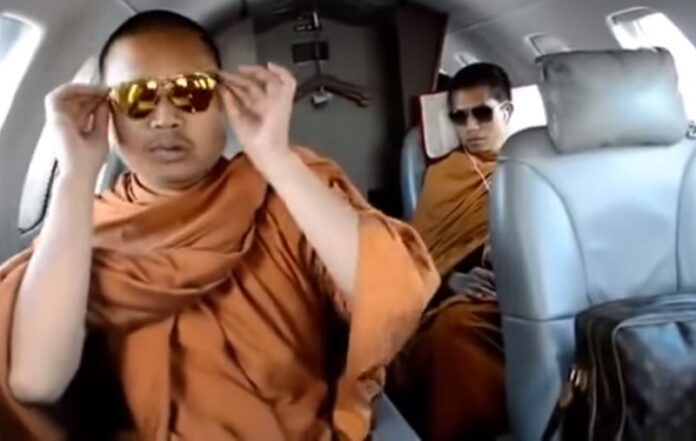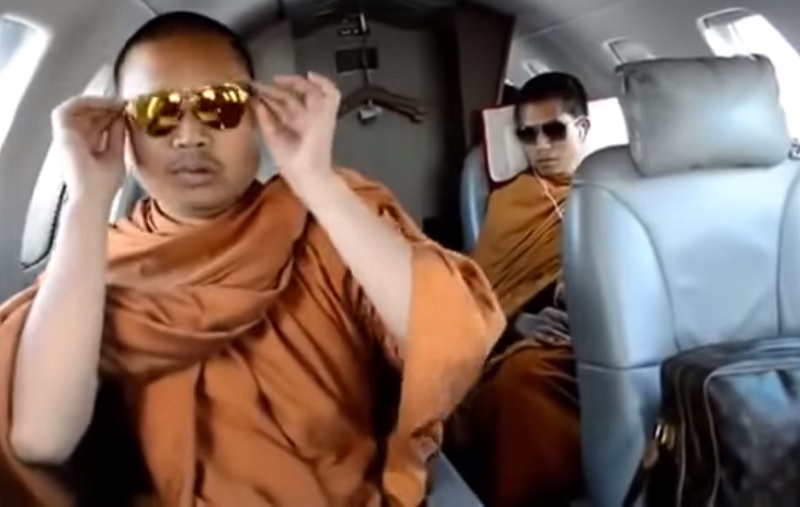 BANGKOK — A fugitive former monk will be extradited back to Thailand on Wednesday if he doesn't file an appeal in the United States, Thai authorities said Sunday.
According to the chief of the Department of Special Investigation, or DSI, a California Court ruled that Wirapol Sukphol, better known by his monastic title Luang Puu Nen Kham, must be handed over to Thailand to face charges that precipitated his fleeing the country in 2013.
Wirapol will be charged with abducting and raping a minor, fraud, money laundering and violating the Computer Crime Act, police Col. Paisit Wongmuang said.
The DSI said three of its officials have flown to the United States to bring Wirapol back. However, the former monk can still appeal his extradition there – which the DSI said would fight aggressively against.
The 38-year-old, self-styled magical monk led a monastery in Sisaket province where many rich and influential followers offered him money and luxury goods.
He shot to national infamy in 2013 after photos and videos went public of him in situations many found inappropriate, such as sleeping next to a woman and boarding a private jet with a Louis Vuitton bag.
He was expelled from monkhood in 2013 in absentia. Wirapol later fled the country.
The DSI tried to apprehend him at a temple in Laos in September 2013, but Wirapol reportedly escaped by a private helicopter.
He has been residing in California, where he claimed to have received refugee status and founded a new monastery unrelated to the sect he belonged to in Thailand.
The DSI said it has been trying to win extradition from US authorities to return Wirapol to face trial in Thailand.
Related stories:
Fugitive Ex-Monk Narrowly Escapes Arrest In Laos
Fugitive Ex-Monk's Brother Rescinds His Testimony
Extraditing Disgraced Ex-Monk Not A Problem, DSI Says
Fugitive Ex-Monk Reappears In Laos, Report Says
Disgraced Ex-Monk Fathered A Son, DSI Says
DSI Discuss With US Officials About Fugitive Ex-Monk
Ex-Monk's Brother Disputes Authenticity Of Sordid Photo
Police Seeking To Revoke US Visa Of Controversial Ex-Monk