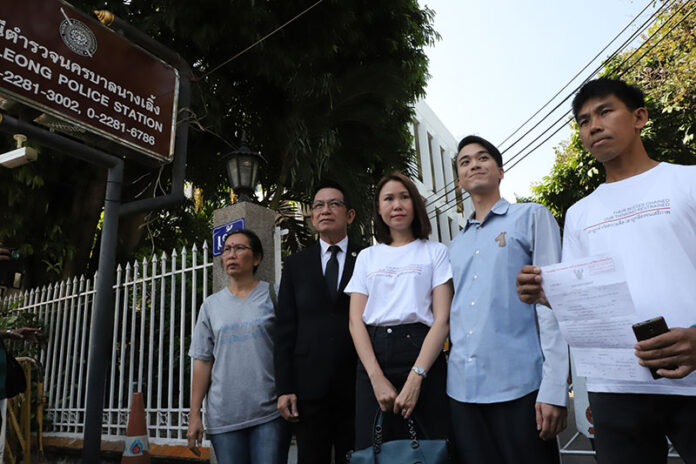 BANGKOK — Pro-democracy activists turned themselves in to police Monday on charges stemming from their march on army headquarters last month.
Protest leaders Nuttaa "Bow" Mahattana, Karn Pongpraphapan and three other activists reported to the Nang Loeng Police Station this morning to hear charges they violated public assembly law for the March 24 walk from Thammasat University's Tha Prachan campus to nearby army headquarters, where they called on the military to stop supporting the ruling junta.
Protesters briefly scuffled with police attempting to prevent them from reaching the building.
"I'll keep fighting until the very end," Karn said by phone. "I won't stop."
The five who appeared today are part of 57 people charged over the matter, who are being referred to online as the #Army57. Many of the group, including protest leader Rangsiman Rome, were also part of the so-called MBK39 of 39 people charged for rallying near MBK Center in February.
Read: Pro-Democracy Marchers Demand Army Disband Junta
The 52 other protesters will respond to the police summons at a later time, Karn said. As of Monday afternoon, the five protesters were on the way to the Criminal Court to see if they would be jailed until trial or granted bail.
At last month's rally, which was attended by several hundred people, the Democracy Restoration Group called for a return to democracy and the army and police to drop their support of the junta.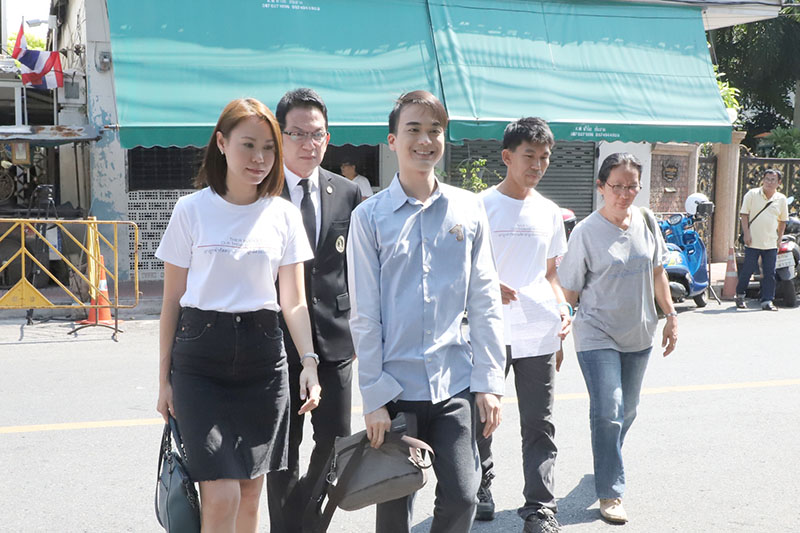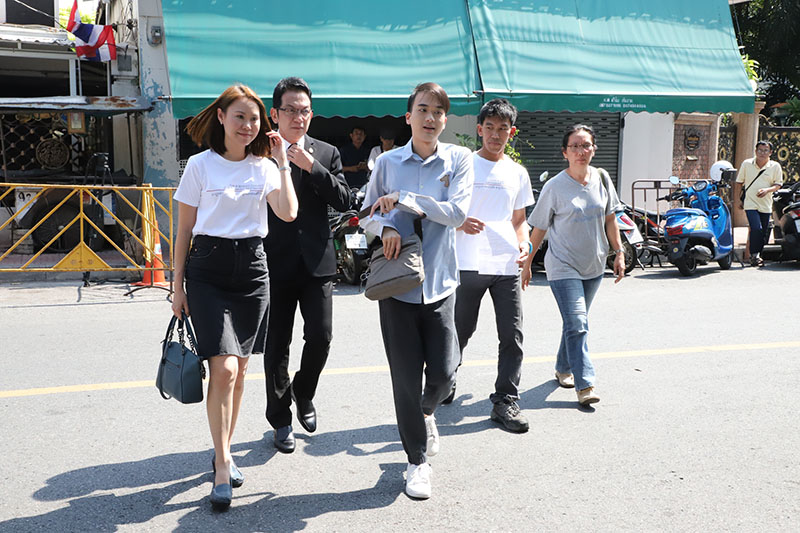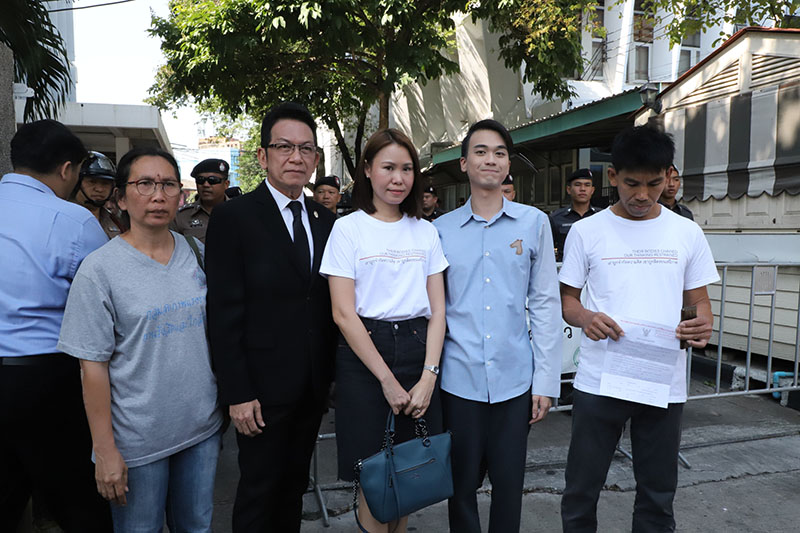 Related stories:
Activist Undeterred By Fresh Protest Charges
Pro-Democracy Marchers Demand Army Disband Junta
Arrest Us Tomorrow, Wanted MBK39 Leaders Taunt Police