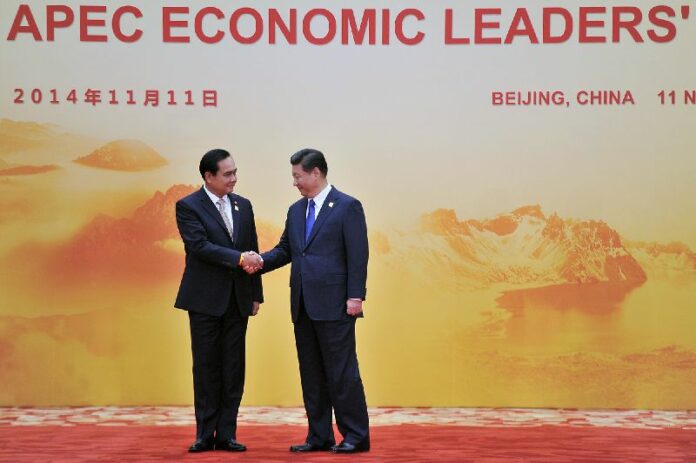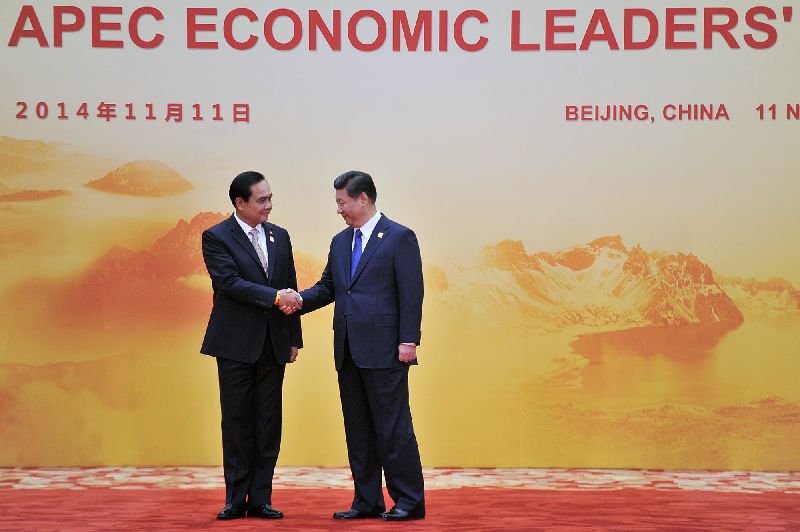 BANGKOK — Prime Minister Prayuth Chan-ocha will sign two ceremonial contracts authorizing the Chinese government to oversee construction of a high-speed railway project after its consulting fees were more than doubled.
The information came Tuesday from Kobsak Pootrakool, an official in the Prime Minister's Office, after the interim cabinet approved increasing China's payment to oversee the project from 1.6 billion to 3.5 billion baht. Of the project's 179 billion baht price tag, 43.7 billion baht will now go to China to build 253 kilometers of rail.
"Our intention is for this contract to transfer knowledge from the Chinese engineers to the Thai engineers," Kobsak said. "Half of the engineers will be Chinese while the other half will be Thai."
The high-speed route will connect the capital to Nakhon Ratchasima province, the gateway to Thailand's northeast and – if all goes as hoped – connect to China through Laos.
The work is expected to take four years. The original project predated the 2014 coup, but was picked up by the military government first as a joint venture between the two nations.
The project entered torpor when Bangkok became unhappy with Beijing's financing terms. The Prayuth-led government decided to self-fund the project but retain Chinese expertise, while avoiding an open bid for the work.
In June, the junta chief used his self-granted absolute power to exempt his government from 10 relevant laws to facilitate the Chinese in taking charge of the project.
The 43.7 billion baht figure accounts for three contracts signed with China: 1.6 billion baht for design consultation; 3.5 billion baht for construction consultation; and 38.5 billion baht for trains and systems.
It's the first two which will be ceremoniously signed when Prayuth visits China on Monday for the BRICS summit.
Another contract for necessary infrastructure worth 117.9 billion baht will be overseen by the State Railway of Thailand. It will go out for bidding.
Despite not yet having a green light from an environment review of the project, Kobsak said they still expect construction of the first 3.5 kilometer stretch to begin in October.
Related stories:
Govt Approves 179 Billion Baht for Controversial High-Speed Railway Project
Junta Pilloried for Handling of Rail Project at Forum
Did Thailand Get Railroaded by the Chinese? No Way, Govt Says
Junta Exempts Chinese from Thai Law to Build Railway
Junta to Sidestep 5 Laws to Move Stalled Railway Project
Prayuth Asked to Use Absolute Power to Let Chinese Build Railway
Work on 1st Small Stretch of High-Speed Rail May Soon Begin
Construction of Thai-China Railway to Begin 'Before Year's End'