Pad thai vendors and river homes were tossed off the map as a new Chinatown sprung up near an MRT station, shaping the capital's perpetual urban transformation.
In 2017, as Bangkok continued to evolve like the ever-changing organism that it is, we sought to take a snapshot of the city's past, which year by year recedes from canal to concrete.
Old hotels, new neighborhoods and ancient tales. Tomorrow contractors will keep building and tessakit will keep evicting, but yellowed photos and snake legends bear us back into Bangkok's past.
The Golden-Age of Old Hotels and Cinemas
We took a nostalgic look back at Bangkok's golden age of oriental fantasy, when Vietnam War-era hotels were lit with tungsten and cinemas stood alone.
The Malaysia Hotel, and other 60s retro hotels in the city, are still frequented by old expats slopping up cheap dishes of late-night porridge. Stand-alone cinemas in various states of decay herald back to the age when celluloid was king.
Artists in June swarmed the Dusit Thani Hotel, the iconic 48-year-old hotel on Silom which in its '70s heyday was the tallest in the capital. They'd sketch its unique facade before it meets the wrecking ball next March.
Even Cheap Charlie's, a 35-year-old roadside bar and a farang watering hole in Nana shut its blinds in March and relocated to On Nut earlier this month.
Evictions Riverside and Roadside
After years of efforts by City Hall, 2017 saw widespread eviction of street food carts across Bangkok. Those who welcomed the move said cleanliness and order is the law of the day, while critics said Bangkok's was being deprived of its soul with every guay tiew stall that disappeared from Thonglor.
Another image of Bangkok's soul – the Chao Phraya River – lined by river homes was also evicted this year to make way for a concrete river boardwalk.
Traveling in Time to the Old Bangkok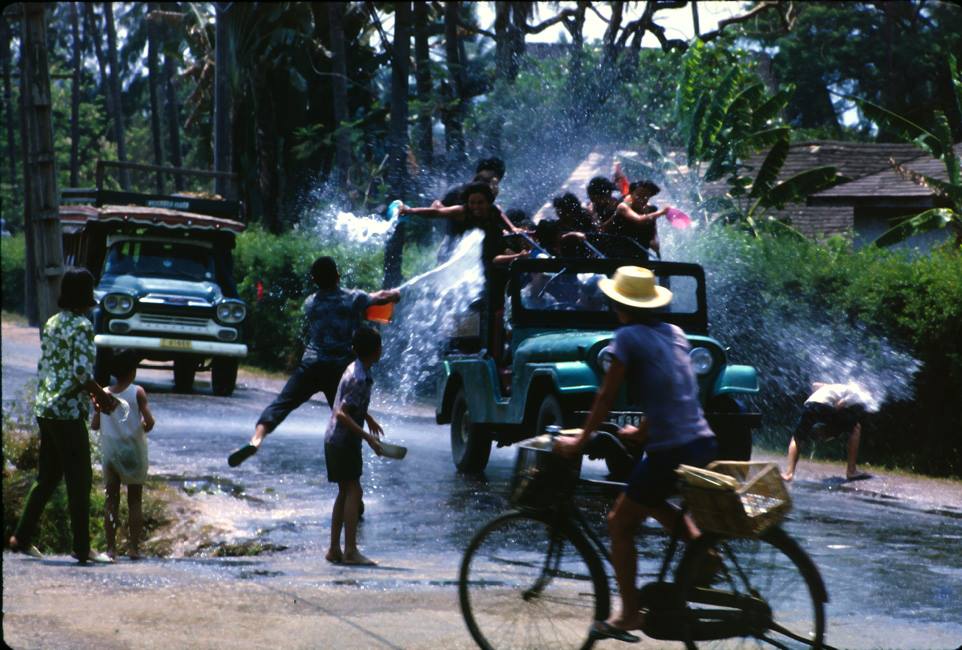 A pillar driven into the ground 235 years ago killed four serpents and enacted a city-wide curse. Plants, canals and farms that ran wild in the metropolis' primordial ground gave their namesake to fifty districts. And like every April, people chucked buckets of water at each other to welcome the Buddhist new year.
Bangkok's story is a maze of color, magic and confusion that we again attempted to tell this year.
The Changing Face of Local China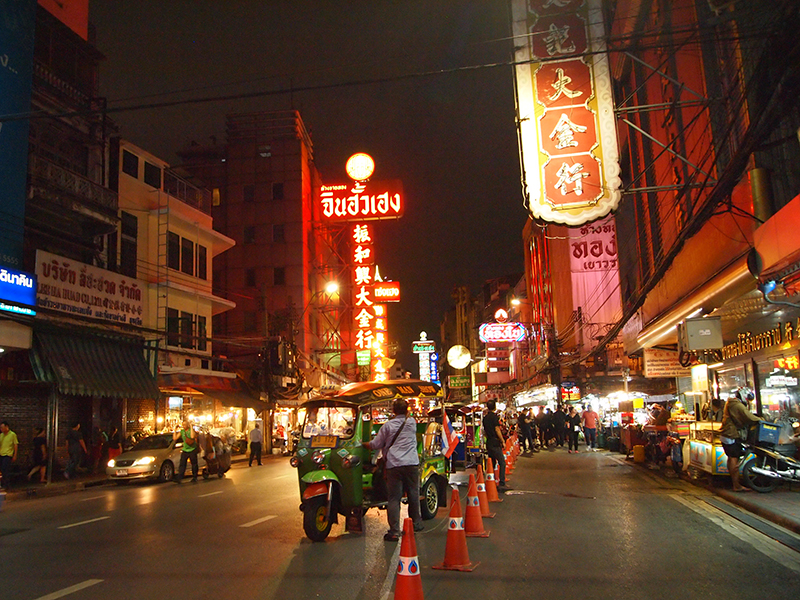 As skyscrapers and hipster bars increasingly open across the historical Chinatown in Yaowarat, a "new" Sino-Thai neighborhood popped up around Huai Khwang. Meanwhile, we documented how the dying art of Chinese opera, or ngiew, now performs largely for temple spirits and the elderly.