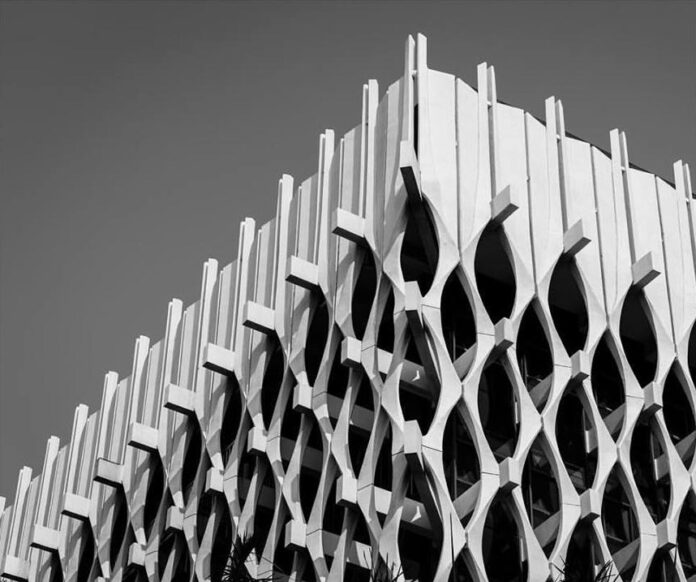 BANGKOK — Dusit Thani Hotel. Scala Theatre. Structures that mark not just Bangkok's explosive development but leap onto the global stage.
One by one, Thailand's temples to modernism are falling. Whether by wrecking ball or ravages of time and poor maintenance, these mid-20th icons are vanishing from the nation's skin.
For the past three years, one man has traversed the country – 74 provinces so far – to single-handedly make a lasting record before they're gone. So far he's captured more than 300 modernist architectural gems with his camera.
"It's a page of history," Weerapon Singnoi said of why he wanted to preserve Thai modernism. "Without these buildings, we would only see classic temples, palaces and contemporary buildings."
To Weerapon, a photographer who holds an architecture degree from Silpakorn University, modernism is an important part of architectural history that, for the sake of continuity, cannot go missing.
So he's kept records of all Thai modernism he can find, from stunning examples such old cinema houses and residences to smaller edifices occupied by banks or convenience stores.
On Foto_momo, he enters a record of each building's name, architect, year of construction, location and when he shot it It now contains several hundred records of buildings constructed between 1932 and 1982.
He was inspired by Docomomo, a nonprofit dedicated to documenting and conserving the modernist movement worldwide.
It started as a photography hobby. Weerapon would roam around the city to take snaps of cool structures and filling his Facebook and Instagram with them. In 2016, when several modernist marvels in Bangkok were threatened with demolition, he became more systematic about it.
"It was a few years ago when rumors said Scala was going to be demolished, the Dusit Thani Hotel would be gone and the Australian Embassy no longer there," Weerapon said in an interview.
He was referring to 49-year-old cinema house Scala Theatre, now an independent theater which could be lost to a shopping mall. The Dusit Thani Hotel, a 1970 landmark to Bangkok's ascension to the international stage, is slated for demolition in January after a stay of execution. It's coming down to make way for a mixed-use complex comprised of a smaller hotel, residences, offices and, of course, a shopping mall.
Also that year, the grand 1975 Australian Embassy on Sathorn Road was bought by a developer to be renovated into yet another mixed-use project.
The modernist movement was at its heart rational, applying modern technology – namely reinforced concrete – and minimalist design. By the 1960s, modernists around the world were adapting the "international" style to their culture.
Thai modernism is notable for its sweeping contours and flared exterior forms that evoke traditional Thai architecture, which is infused with mythology.
But more than the aesthetic, it made its stamp in Weerapon's heart for the materials and technology involved.
"It's the concrete that makes a building seem so light. Technology can make a building seem like it's turned upside down. Some of them look as if they're going to fall, but they don't," said Weerapon.
He cited the Faculty of Veterinary Science building at Chulalongkorn University. Design by Rangsan Torsuwan and built in 1972, it resembles an inverted pyramid with progressively larger upper floors.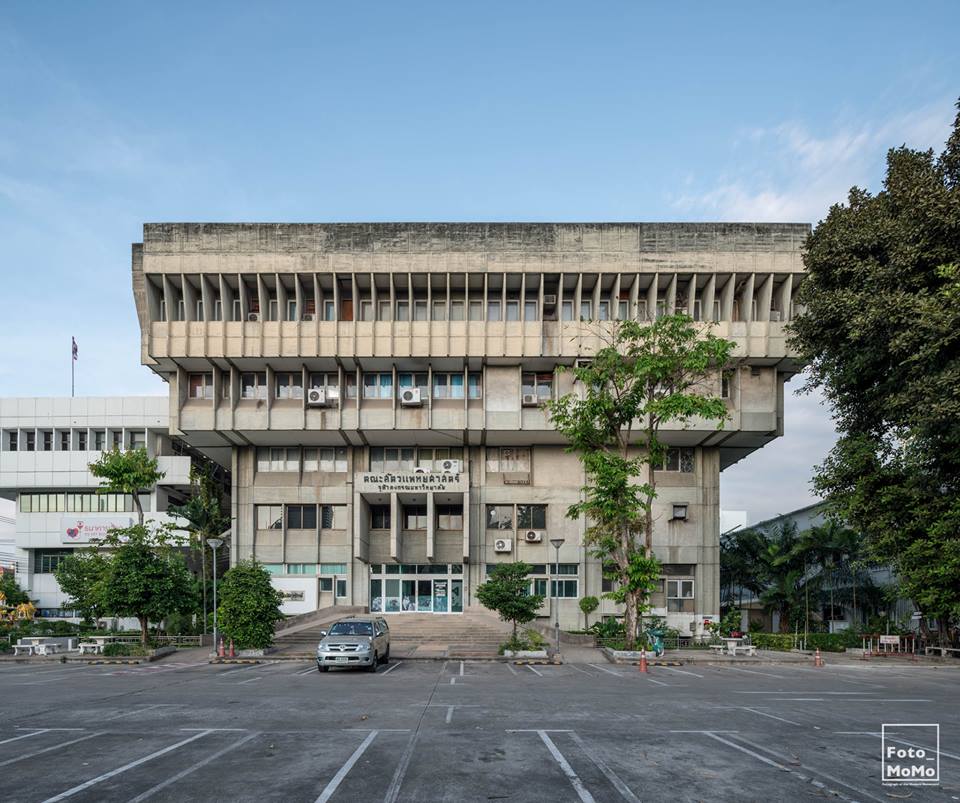 Weerapon's favorite, the one that inspired him to begin the project, is a large science lecture hall at Prince of Songkla University. It is called the "Pumpkin Building" for the appearance of its ribbed dome.
"When I arrived at the building, I got goosebumps," Weerapon said, adding that he was so taken by architect Amorn Sriwong's design that be started his quest to shoot more buildings.
Sometimes Weerapon just stumbles across subjects, like he did with the Siri Apartment building on Wireless Road. It hides in plain sight behind the Park Ventures office building.
To prepare his archival records, he needs to find the original data and background stories on their construction. He's found answers in old books and archives kept by the Association of Siamese Architects or by talking to their present owners and neighbors.
Any particular challenges? Weerapon said he had to wait all year to take a picture of the Government House, which only opens to the public on Children's Day. He missed it once and had to mark the calendar for another year. To visit some buildings, he had to act as subtle as possible.
Weerapon said he has recorded buildings in all but the three southernmost provinces – Yala, Pattani and Narathiwat. He still plans to visit. He also finds himself wandering neighboring countries such as Malaysia, Myanmar and Cambodia to find and snap treasures there.
Related stories:
Developer Supalai Buys Old Australian Embassy
Drawn-Out Goodbyes Made to Vanishing Bangkok