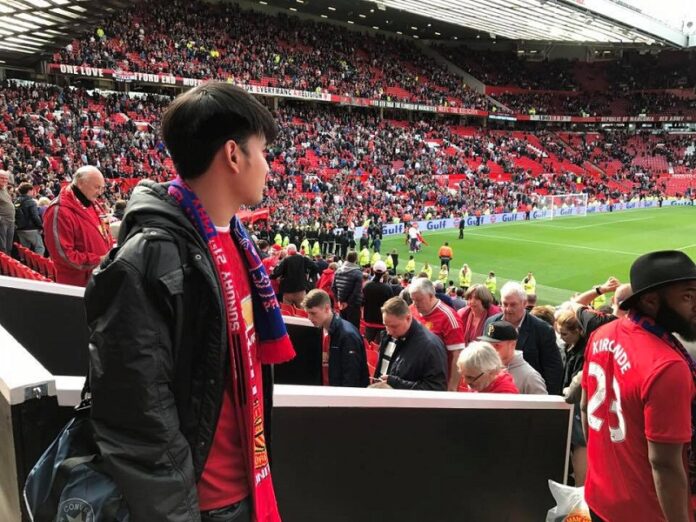 BANGKOK — A former regional army commander and younger brother to the junta leader announced Sunday that his son has already resigned from the military about a year after his appointment invited accusations of nepotism.
Patipat "Pong" Chan-ocha, the nephew of Gen. Prayuth Chan-ocha who was given a post as a second lieutenant in the army by his father in April 2016 quit his post some time back to pursue a degree in Communication Arts in England, his father told the media.
Read: Secret Order Conferring Rank to Prayuth's Nephew Circulates Online
Patipat is the son of Preecha Chan-ocha, whose older brother Prayuth staged the 2014 coup and has stood up for the younger Chan-ocha when he has faced occasional allegations of impropriety.
Asked whether Patipat left because of pressure in the ranks, Preecha only said his son decided to leave for the sake of his happiness.
Patipat had a undergraduate degree in Communication Arts from Naresuan University when he was appointed to the army in April 2016, according to a leaked confidential document signed by Preecha while he was serving as permanent secretary at the Defense Ministry.
Slammed for nepotism, Preecha responded by saying that it was common practice.
"There are so many people in the army doing it, not only my son," he said at the time.
Preecha's response contributed to the credibility gap plaguing his brother's military government, which has staked its success on combating corruption and greater transparency than the civilian government it overthrew in May 2014.
Patipat, 25 at the time, received enough complaints and harassment that he deactivated his Facebook account. Since reactivated, it showed him already in England in late May.
A well-known reporter covering the military, Wassana Nanuam, wrote that Patipat never actually wanted to be a soldier and was heavily scrutinized while in the service.
"It is widely known Lt. Pong didn't wanted to be a soldier in the first place," she wrote Sunday. "But his parents wanted him to be like his father, so he did it for them."
Related stories:
Legislature Offers Alternative Facts to Excuse 'No-Shows'
No-Shows to Retain Their Jobs on Legislature
Gadfly Spurs Inquiry into No-Show Lawmakers' Excuses
Prayuth's Brother a No-Show on Legislature, Collects Salary Anyway
Military Closes Ranks on Nepotism Charges
Prayuth's Brother Defends Lucrative Army Contracts Awarded to Son
Activists File Nepotism Complaint Over Prayuth's Nephew
Secret Order Conferring Rank to Prayuth's Nephew Circulates Online