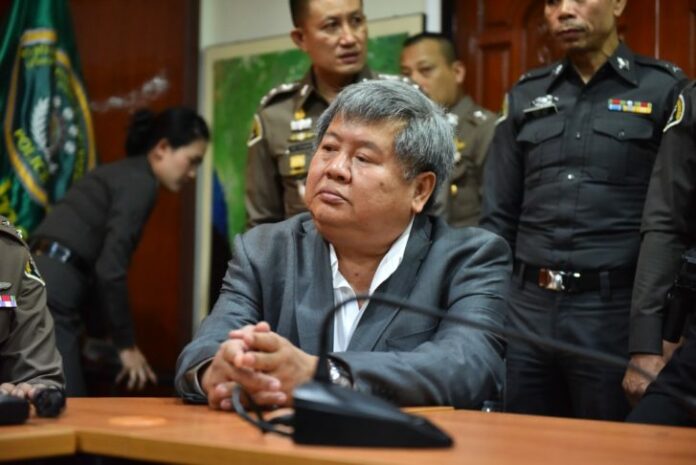 BANGKOK — Prosecutors on Tuesday indicted a construction mogul accused of poaching in a wildlife sanctuary for a seventh offense.
Italian-Thai Development President Premchai Karnasuta now faces a lawsuit for illegal possession of firearms and ammunition, adding to six other counts including hunting in a wildlife sanctuary and hunting protected species.
Premchai was arrested Feb. 5 in the Thungyai Naresuan Wildlife Sanctuary in Kanchanaburi province, on evidence that he and his party killed and ate parts of a black panther.
On April 4, prosecutors dropped five of 11 charges originally filed against him, including animal cruelty and entering the sanctuary without permission.
Related stories:
Prosecutors Drop 5 Charges Against Premchai
Premchai Gets Bail, Not Allowed to Leave Country
Premchai Puts Off Police Summons
Premchai Chewed Panther's Leg Then Tossed It: Investigators
Ex-Official Wanted For Helping Premchai Linked to Italian-Thai
Forest Ranger: Poacher Premchai Offered Bribe
Hero Worship: Thailand Lionizes Humble Defender of the Wild
Rangers: Premchai Ate the Leopard in a Soup