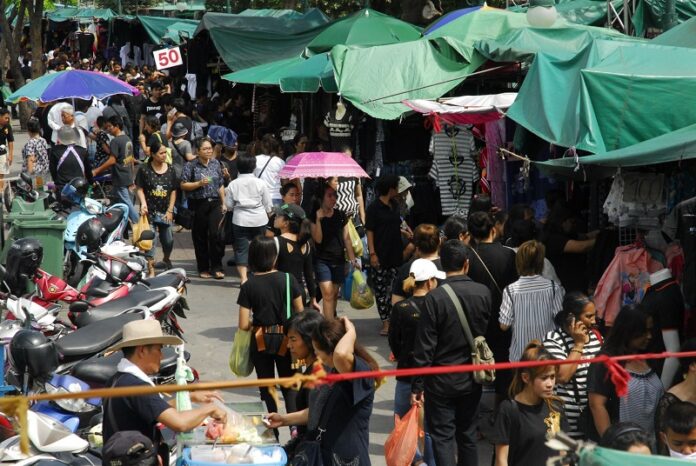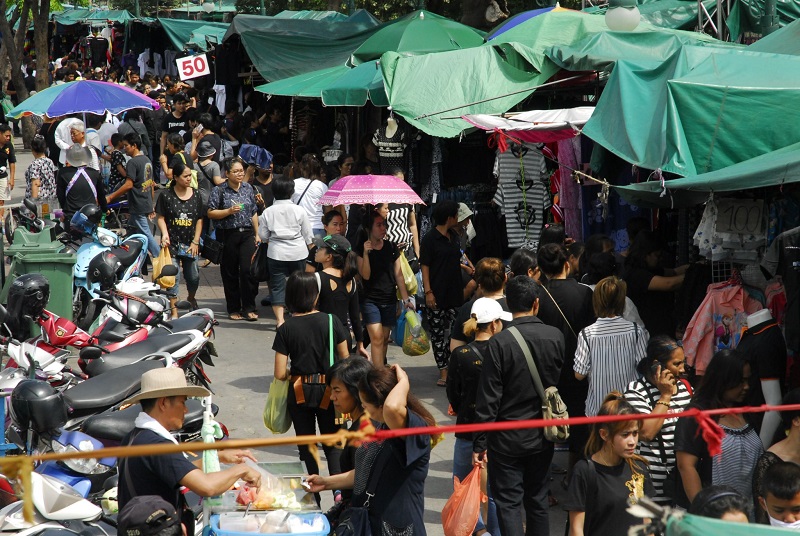 BANGKOK — Traffic police Saturday recommended avoiding roads toward the Bo Bae and Pratunam markets as throngs of shoppers flocked there to purchase black clothes in preparation of upward of a year of mourning.
Traffic on many roads ground to a halt as many people headed Saturday morning to Bangkok's two biggest wholesale garment markets for clothing to mourn the death Thursday of His Majesty King Bhumibol.
Traffic police recommended avoiding Krung Kasem, Chakkraphatdi Phong, Phayathai, Phetchaburi, Rama IX, Asok–Din Daeng and Phahonyothin roads.
They suggested using Rama VI, Rama IV and Ratchadaphisek roads.
Soi Phetchaburi 19 and 21 were shut down by police just after 12:30pm due to congestion in Phetchaburi Road toward the Pratunam market.
Heavy traffic was also spotted around Victory Monument. People driving on the highway were urged not to exit at Victory monument or onto Phahonyothin Road. Instead they should exit at Rama VI Road, Yommarat junction or Vichaiyut Hospital.
Commerce officials Friday warned vendors not to take advantage of the high demand for black clothing. Under the law, gouging can be punished by up to seven years in prison or a 140,000-baht fine. Sellers who fail to display price tags can be fined up to 10,000 baht.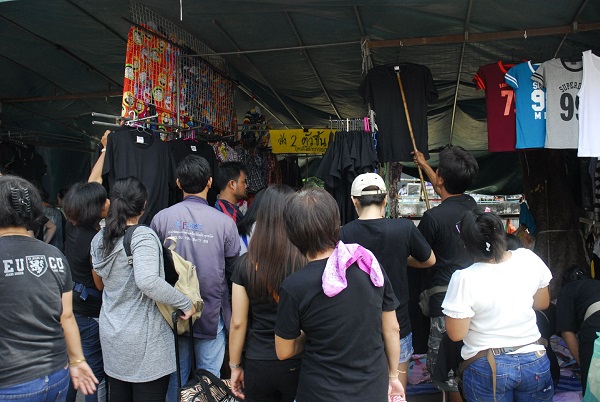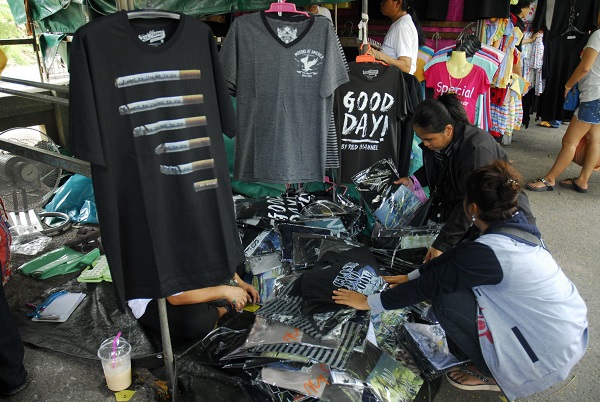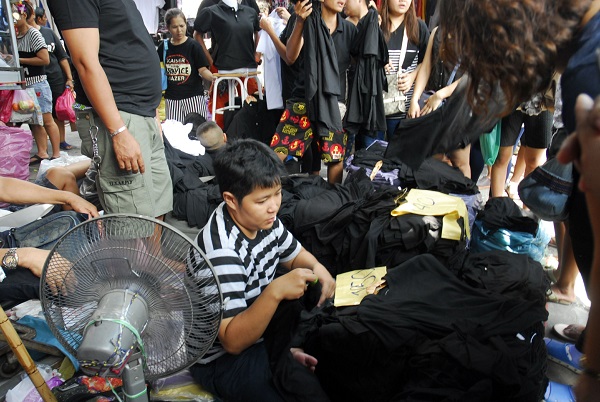 Related stories:
Bangkok, Famed Capital of Free-Wheeling Fun, Goes Dark Indefinitely (Photos)
Celebrities Mourn Death of King Bhumibol
Crown Prince Leads King Bhumibol's Funeral Procession
Black Friday: Crowds Throng Palace For Final Glimpse of King (Photos)
Crowds Swell Along Route of King's Journey to Palace
Crown Prince Not Ready to Take Throne Yet, Prayuth Says
Mourners Remain at Siriraj, Some Hope For Miracle (Photos)
Prayuth Calls for Year of Mourning for King
Crown Prince Vajiralongkorn Proclaimed King Rama X
Grief Pours Out Home and Abroad for Death of King Bhumibol
King Bhumibol, Monarch and Father to Millions, 88