There might be no better words to describe the year in art, culture and entertainment better than "same same but different," as 2016 saw many trying to create good work while facing the same challenges that never go away.
From censorship and bans to criminal prosecution, artists struggled with little support to fulfill their roles in society under pressure from external factors.
Still, 2016 was a year that saw some beautiful things flourish and even brought great sadness for many.
Here are some of the memorable checkpoints from the year.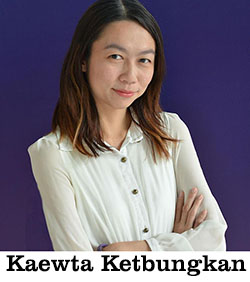 POLITICAL COMMEMORATION
Artists have always sought a way to express their opinion on society through their works. This year marked the increasingly un-celebrated 84th birthday of Thai Democracy and 40th anniversary of the 1976 massacre at Thammasat University, and artists responded to reflect on these unresolved issues on stage and in the gallery.
One of the best performances of the year was B-Floor Theatre's September staging of Fundamental, which represented the massacre and the never-ending cycle of violence.
Anatta Theatre Troupe also produced two related pieces: "Dragon's Heart the Musical" about former Thammasat University rector Puey Ungpakorn and "A Nowhere Place," a drama about the reunion of an estranged couple.
On Oct. 6, Anocha Suwichakornpong's second feature "By The Time It Gets Dark (Dao Khanong)" had a special screening on the anniversary date before its December premiere. Through extraneous narrative, the film reflects a past atrocity where the truth has never been revealed.

CANCELED EVENTS
When the nation plunged into mourning after the Oct. 13 death of King Bhumibol, artists expressed sorrow through works ranging from from photography, visual art, music and tattoos.
And as the nation mourned, artists from high culture and low felt the pinch. Venues for the arts and entertainment shut down, events and festivals were canceled or rescheduled. This affected not only the tourism sector, but also many lives of the small-time musicians who keep the country awash in music and cheer, forcing those who could to find a way to survive aboard.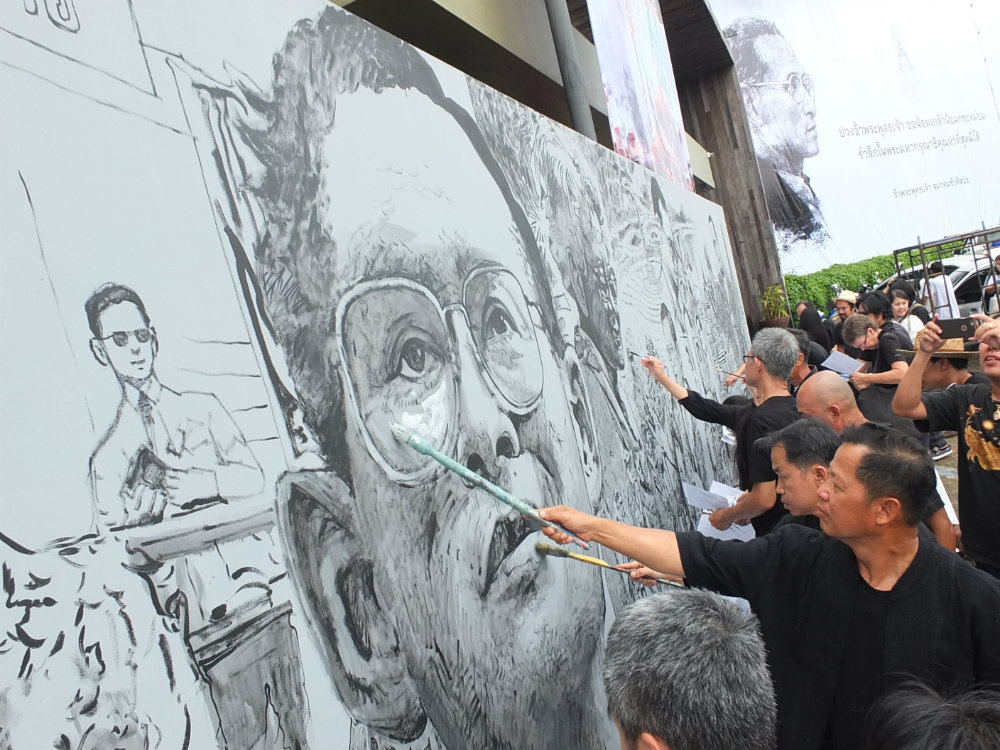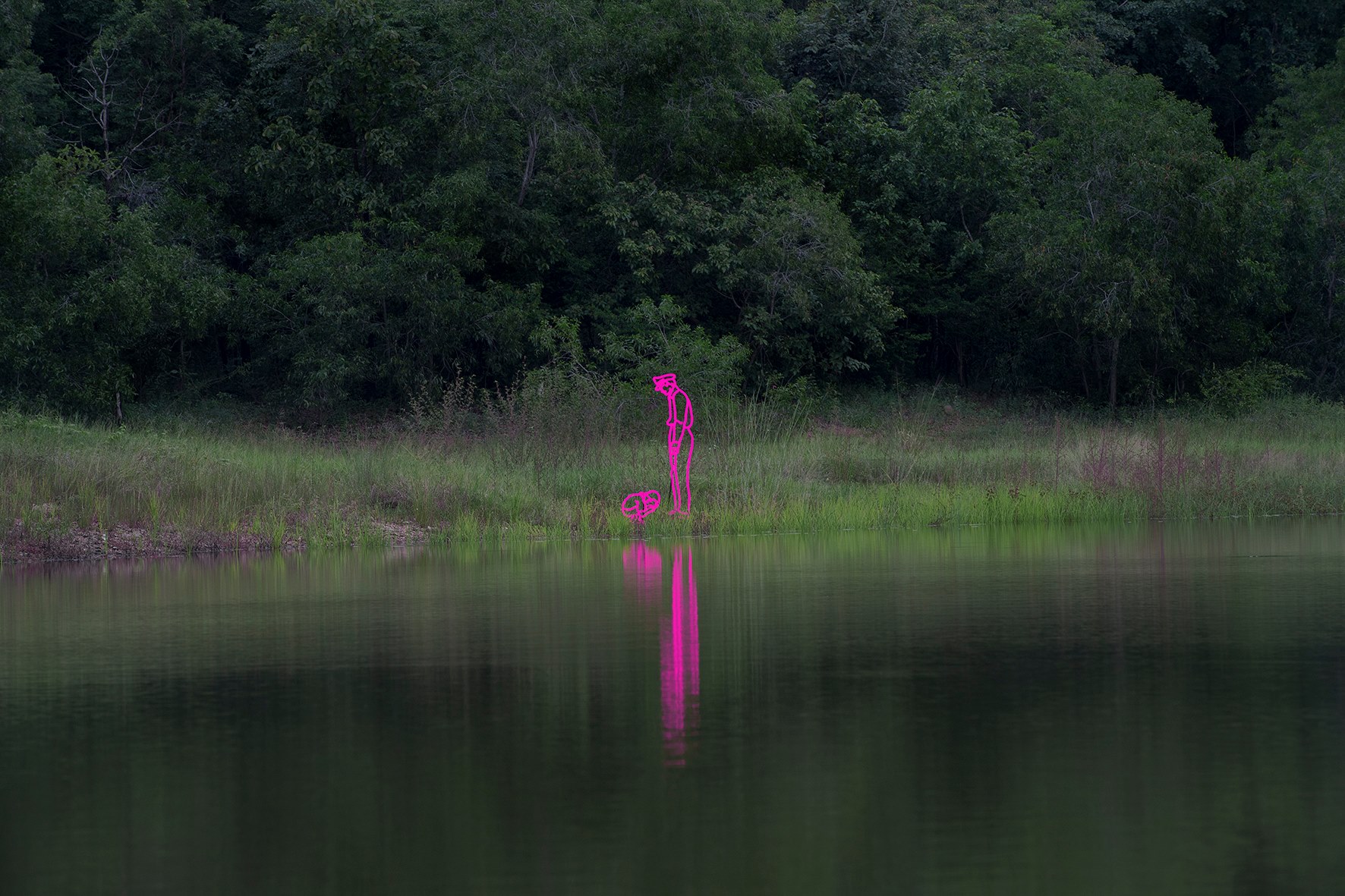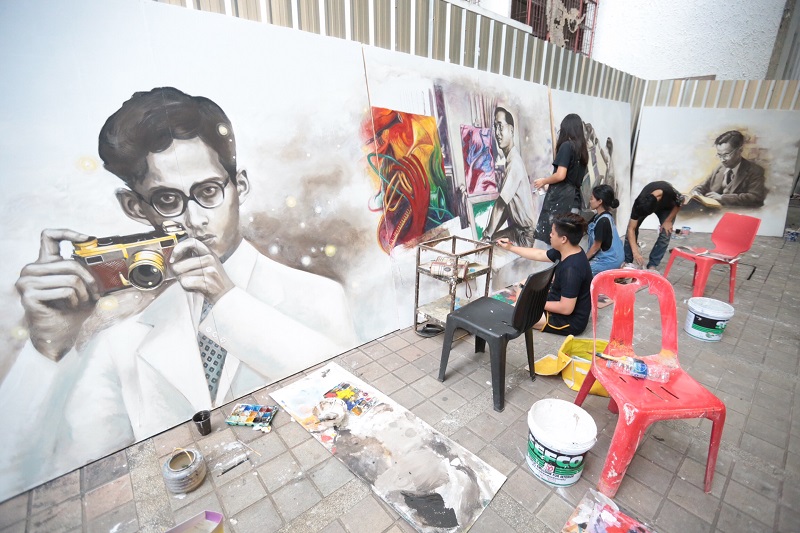 MOVIES
Nothing new emerged from Thailand's film industry in 2016 apart from the ongoing struggle of filmmakers to get by.
Among the 49 films that hit theatres, the most memorable (though not the best) was writer Prabda Yoon's directorial debut with "Motel Mist," which for some weeks was barred from release for its raunchy scenes not by government censors – but its own production house.
The most successful film was Poj Arnon's monk comedy "Luang Pee Jazz 4G," which earned almost 300 million baht nationwide despite being cam ripped and livestreamed shortly after its launch in theaters.
Another movie to pass the 100 million baht milestone was romantic-comedy "One Day (Fan Gan Kae Wan Diew)" from GDH559, a film studio which emerged from the ruins of feel-good studio GTH, proving audiences still want the product they're selling.
To the joy of film lovers, 2016 brought back to Scala Theater the restored version of a long-lost film from the 1950s, "Santi-Vina," the first Thai film to win international awards.

NEW ART SPACES
Several new and interesting venues opened this year, but possibly the best was in store for for moviegoers with the arrival of an alternative cinema in the heart of the city.
Launched in late September in the Lumphini area, the Bangkok Screening Room has become a home for art house flicks and classics. Despite the high ticket price of 300 baht, the well-designed, 50-seat cinema seems to be a good option for independent filmmakers and small distributors to screen their films apart from arthouse Apex theatres and House RCA in an otherwise unequal market controlled by two big chains theaters.
Up north, the Maiiam Contemporary Art Museum successfully introduced itself to art lovers in Chiang Mai with an exhibition by filmmaker Apichatpong Weerasethakul. In Bangkok, Thong Lor Art Space and Bangkok CityCity Gallery continued exploring their spaces' possibilities with a variety of works from theatre, gallery to cinema.
WHAT IS THAI?
Hypersensitive cultural conservatives in the government sector continue to be a problem for contemporary artists. This year, they couldn't stand the sight of traditional khon characters karting or taking selfies in a travel promo video, leading renowned contemporary dancer Pichet Klunchun to comment on Facebook "Traditional art needs no protection under discussion or social restrictions."
On the silver screen, the obsession with "Thainess" remains poorly defined as somehow "From Bangkok to Mandalay" was rejected from consideration at the annual Golden Swan Awards despite the fact that its director and most crew were Thai. With more cross-border investment a growing ASEAN trend, the industry raised insist the national film federation reconsider their inflexible procedures.

PRINT MEDIA
This year was awful for print media and had to give up, including "Sakulthai Weekly Magazine," which had been published for 62 years, and "Baan Muang" newspaper shut down after 44 years. Finally 42-year-old "Pappayon Banterng Magazine (Movie-Entertainment)" ceased operations.
However, the print world shifted more aggressively online, with noteworthy examples being online news agency "The Matter," born of a six-decade old comic book publisher and "The Momentum" under the same roof as popular youth magazine "A Day." Both seek to provide news online in a different approach from traditional media by being analytical yet more friendly in terms of language and use of graphics.
Khaosod English says goodbye to 2016:
From Trafficked Tigers to Charred Children, 2016 Delivered on Awful
Of Pokemon and Creepy Dolls: The Trendiest Trends of 2016
Calls for Justice Answered by Social Media in 2016
Our Most/Least Read Stories of 2016

2016's Most WTF and Very Prayuth Stories